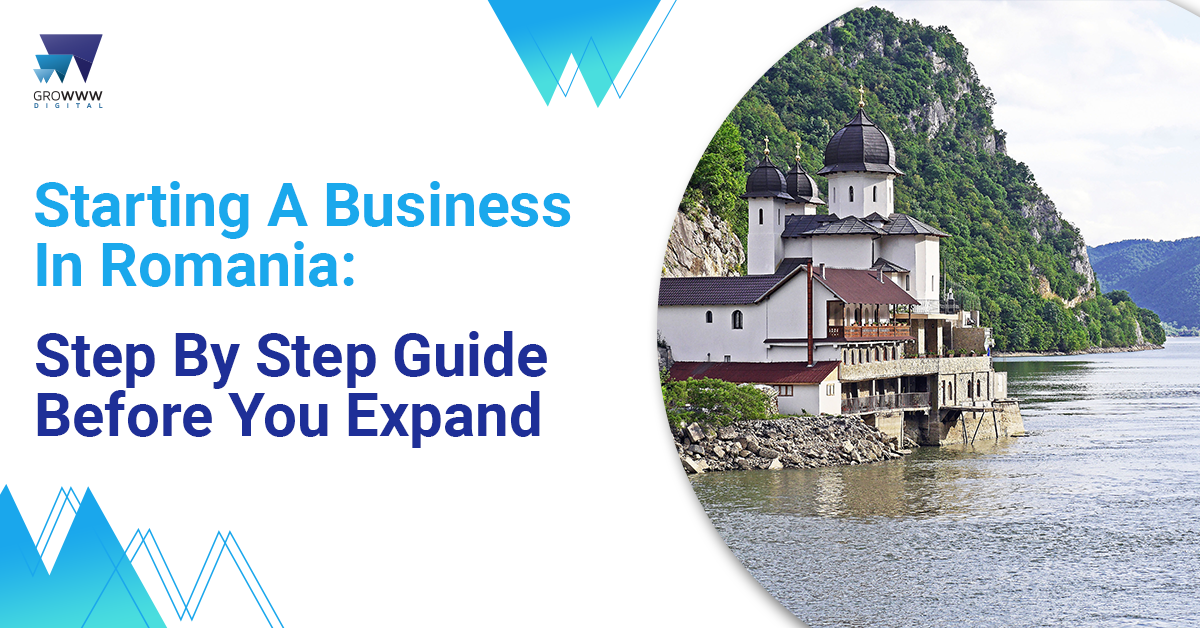 Starting A Business In Romania: Step By Step Guide Before You Expand
Starting A Business In Romania: Step By Step Guide Before You Expand 
Romania's ecommerce grows by 30% annually and is expected to continue till 2025 and beyond. If you are on the verge of expanding to this beautiful wild ride of a country, here are the steps to follow when starting a business in Romania. 
1. Get personal with Romanian online shoppers
Personal contact is crucial to gaining locals' trust. The majority of online shoppers are millennials – tech-savvy, service-oriented, and speed-driven. They scroll social media and online stores for cool, well-renowned, or love brands which are equivalent to status. 
Romanians love small luxuries almost as much as they love bargains. They're all for brands from abroad as they bring access to something new and fresh, but they check it twice as Romania has historically been flooded with fakes from Turkey and other countries. 
These will help build the trust of locals:
Certificates or licenses guaranteeing the quality of your product

Showrooms, pick-up points or even showing your premises on a localised website

Native speaking customer support

Local phone number

A local collection point for refunds
2. Know whom to follow (hint: eMAG sets industry standards)
When it comes to the biggest players, eMAG is one to rule them all. Popular and powerful, if this marketplace decides there's Black Friday twice (or even multiple times) a year, it simply is so. Romanian ecommerce revolves around Black Friday sales and bargains, making it the biggest industry event of the year (bigger than Christmas)!
Another strong set of stores is Altex, Domo, and Flanco (all segment non-specific but with an extra focus on electronics), and Okazii (fashion, books, phones, etc.). When it comes to home and decor, Glami, Bonami, Favi, Dedeman, and Vivre are your go-to's. For fashion, check Fashion Days and Spartoo.
3. Pick your logistics partner when doing business in Romania
It is no longer a pain point for companies to ship to the Romanian market. While the infrastructure might have been slowing businesses down just a couple of years ago, massive growth of the industrial and logistics real estate submarket, led by demand in automotive and FMCG, resulted in couriers guaranteeing D+2 delivery from the Czech Republic and other CEE countries.
FAN Courier, DPD, Packeta Group, Urgent Cargus, and Someday are some of the most common couriers when doing business in Romania, with Romanian Post being an extremely popular option too. Industry leaders like eMAG have their fleets.
4. Be mindful of local peculiarities (delivery and payment) 
If you want couriers to deliver your packages, always sign them in this order:
recipient's first name, surname

phone
address: street name, house number/entrance number, floor, flat number, county/district,  postal code, city, city part
Copy-paste this formula! 
Also, when it comes to payment options, the majority prefer to pay cash on pick-up. The actual numbers vary depending on sources but it is safe to say that somewhere between 70-90% of Romanians pay in cash when picking up their orders. Nine out of ten rely on home delivery.
Download Your Free Ultimate CEE Ecommerce Export Guide!
75 pages packed with all you need to know as an ecommerce business before you expand to Czechia, Slovakia, Hungary, Romania, Croatia and Slovenia.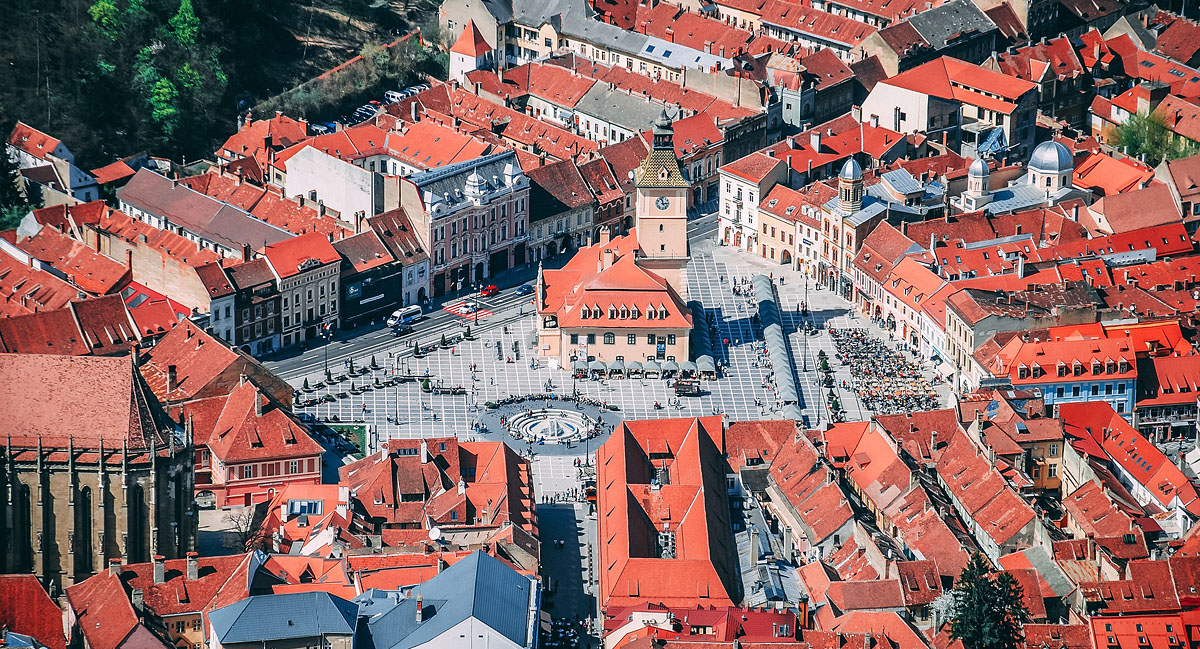 5. Know your tax responsibilities when expanding to Romania
Legislation tends to change with a bit of a higher frequency than in other CEE countries, where ecommerce is already covered in the law system. If you have a brick-and-mortar store, take inspections into account. 
VAT registration is compulsory after you hit EUR10,000 net in one year cumulatively across all markets where you sell. Standard VAT in Romania is 20%, groceries or medication are 9%, books and magazines 5%.
6. Localise your marketing strategy 
As a marketing agency, we know Romania is such an interesting country when it comes to acquiring customers. Their shopping mentality is a unique blend of demand for generic products to be fast and affordable. But also, there is an insatiable appetite for a variety of fresh choices, small luxuries, and even high-end products.
Start with price comparison shopping optimisation
We mentioned eMAG from the industry's leading point of view. It is also the biggest marketplace, aka a possible entry point for your brand. Selling on an established and trustworthy website reinforces your image as a reliable partner.
It comes with a price (approx. 15% commission), as well time and administration to set it up. It is also one of the fastest, most hands-on ways to get a touch and feel of the Romanian market. Other websites comparing products across segments and categories are Compari, Price.ro, Shopmania, and Biano. When it comes to home and decor, Glami, Bonami, and Favi are your go-to's.
SEO musts when expanding to Romania
Review your content and technical search engine optimisation. On-site wording and localisation are a must. Having a localised version of your store, in LEI and the Romanian language will enable you to have your store indexed in Romanian search engines.
PPC advertising (and why start with Google Shopping)
Google Ads, Google Shopping, and Facebook Ads campaigns come next. According to Zoltán Flekács, Head of Performance at Growww Digital, Google Shopping is the single most effective way to enter a country with just a minimal level of localisation that can be done by any PPC professional not even speaking the language.
"Facebook, when executed well, is one of the most performing channels in Romania today, especially with a visually appealing product. It works wonders in fashion, home and decor, or in our experience, anything from lighting to electronic goods," Alexandra Mezei, Head of Brand and Social Media at Growww Digital elaborates.
Gmail retargeting as well as retargeting similar audiences on Facebook are a key part of a successful PPC strategy.
Have your content & brand communication on point
At some point, you want to accompany performance marketing tools with long-term brand awareness building. This process has several steps from having a localised website showing your brand's DNA to digital communication across channels, remarketing users, retention campaigns, all the way to building communities via newsletters and the like. 
Get Alexandra's and Zoltán's first-hand tips on building a well-oiled marketing machine on the Romanian market by downloading our free 75-page CEE Export Guide. 
Using social media as an ecommerce business 
In terms of channels, Facebook is the number one social media platform in Romania.
"Surprisingly, WhatsApp is also very popular and in terms of chatting, it is far more popular than Messenger, and it also allows launching ads," Brigitta Vanya, Senior Social Media Specialist at Growww Digital recommends, "Instagram is commonly used by the younger generation and TikTok is already very strong in Romania and will increase in usage, too."
Get super familiar with the Romanian ecommerce market and peak into other CEE markets while doing so
Ready to dive deeper on how to expand into the Romanian market, or other CEE markets for that matter?
Download our free 75-page CEE Export Guide
Do you need a partner to help you expand abroad? Reach out! 
Partner up with a trusted digital agency when focused on export in CEE. Fill in the form or feel free to contact László Szabó, co-founder and Head of Growth at Growww Digital, at szabo@growwwdigital.com or +36 30 537 7051