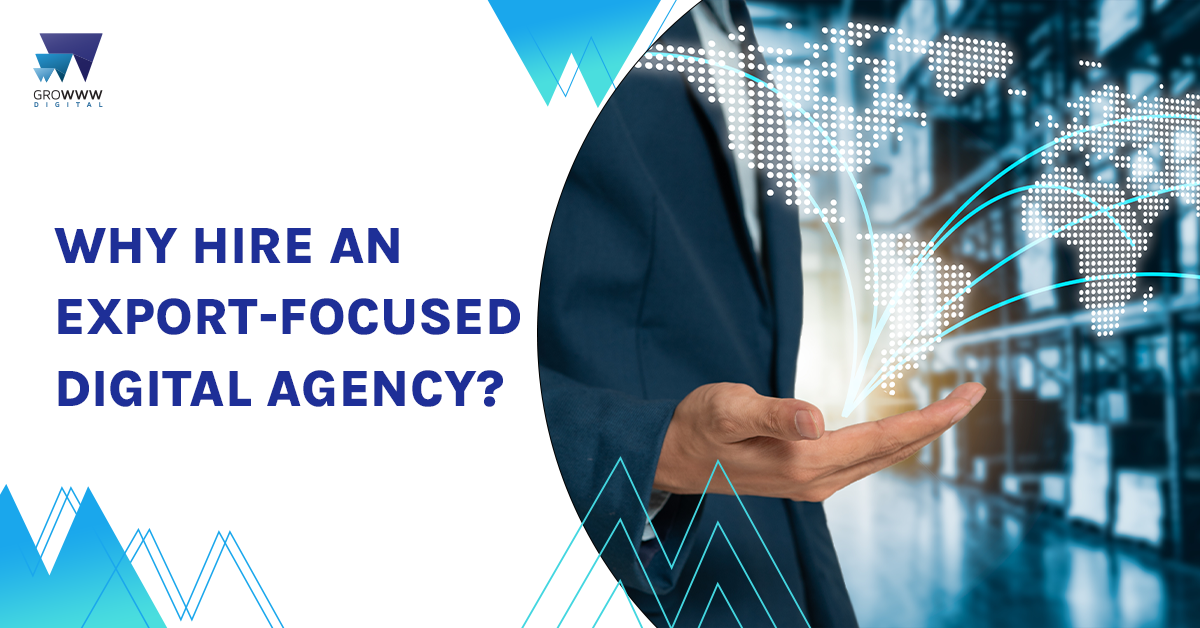 Why Hire An Export-Focused Digital Agency?
Why Hire An Export-Focused Digital Agency?
E-commerce in the CEE region was booming in 2021 and there is no better time than NOW to expand. In Central Europe, more than 78% of internet users bought goods online and 44% in Eastern Europe.
Going abroad with your online business may also be your best option strategically if you want to be more competitive and gain market share in the present situation (pandemic, war, energy crisis, etc.), especially if you operate in a sector where market demand is increasing rapidly.
However, the excitement of growth can quickly become a headache if done wrong. Can you expand on your own or do you need help? When does it make sense to hire freelancers, an export-focused agency, or your own employees? Let's dive into the most important things to consider before spending money!
Download Your Free Ultimate CEE Ecommerce Export Guide!
75 pages packed with all you need to know as an ecommerce business before you expand to Czechia, Slovakia, Hungary, Romania, Croatia and Slovenia.
Outsource first, build your own team later
Some companies make the expensive mistake of trying to "save money" by expanding on their own. According to our experience, they are soon facing problems such as finding reliable people to manage customer support, their lack of understanding of the nuances of each market makes it difficult to build trust with customers, and several other issues with payments, returns, tax, or specific local legislation.
Hiring an export-focused agency helps you build a bridge.
It's just easier to get to the other side with the right partner at your side. Having helped dozens of companies, each in different industries, we as an export-focused agency can help you actually save money by doing it right from the get-go.
On the other hand, at a certain profit level, it no longer makes sense to keep paying an agency. At this point, you'll be ready to hire a team of specialists either at one central location or in multiple countries. That's the other side of the bridge we have successfully helped our clients to cross to.
| | | |
| --- | --- | --- |
| | PROS | CONS |
| Freelancer | Hiring a freelancer is the cheapest solution. | You are running a risk of depending on one person not having replacement, in case of illness, injury, or vacation. |
| Local Agency | You may already have experience working with this agency in your local market and accepting their help with expansion might feel like the most convenient option. | Costs are higher than hiring individual freelancers. Your local agency probably has no or little experience on other markets and they may not have the right people for the job. |
| Export-Focused Agency | Export-focused agency has a team of specialists who have experience helping companies grow their business abroad on top of their marketing skills. | Costs are higher than hiring freelancers or your local agency without export-focused experts. |
| In-House Team | You have a dedicated team of people who only work for you.  | You carry all the risks and costs of hiring, training, and managing a team. |
An export-focused digital agency can help you localise – the right way
Having your website, ads, and content localised is the key to success in a new market. In all CEE countries, customers are extremely sensitive to the correct use of their native language and messaging that understands the nuances of their culture (such as humour, pop-culture references, etc.). 
Using Google translator or a non-native speaker to craft your copywriting just won't be good enough – you might save money on these services, but you'll pay the high price of lost profits. It's just not worth it.
One solution is to go through all the trouble of finding a freelancer or an employee who's originally in the country you expand to – while being mindful of all the risks.
On the other hand, you can simply solve this by hiring an export-focused agency that already has specialists from several countries on their team. Most local agencies don't have such employees on their payroll and this is why it's best to choose an export-focused agency.
Localisation is one of the pillars of our collaboration with clients. Before you spend any money on ads or content, our team of export specialists will make sure that your website is market-ready.
Be ready to invest in the Big Three of Growth
You need at least two points of the big three on a high level if you want to succeed with your expansion. Only then do you have the potential to grow.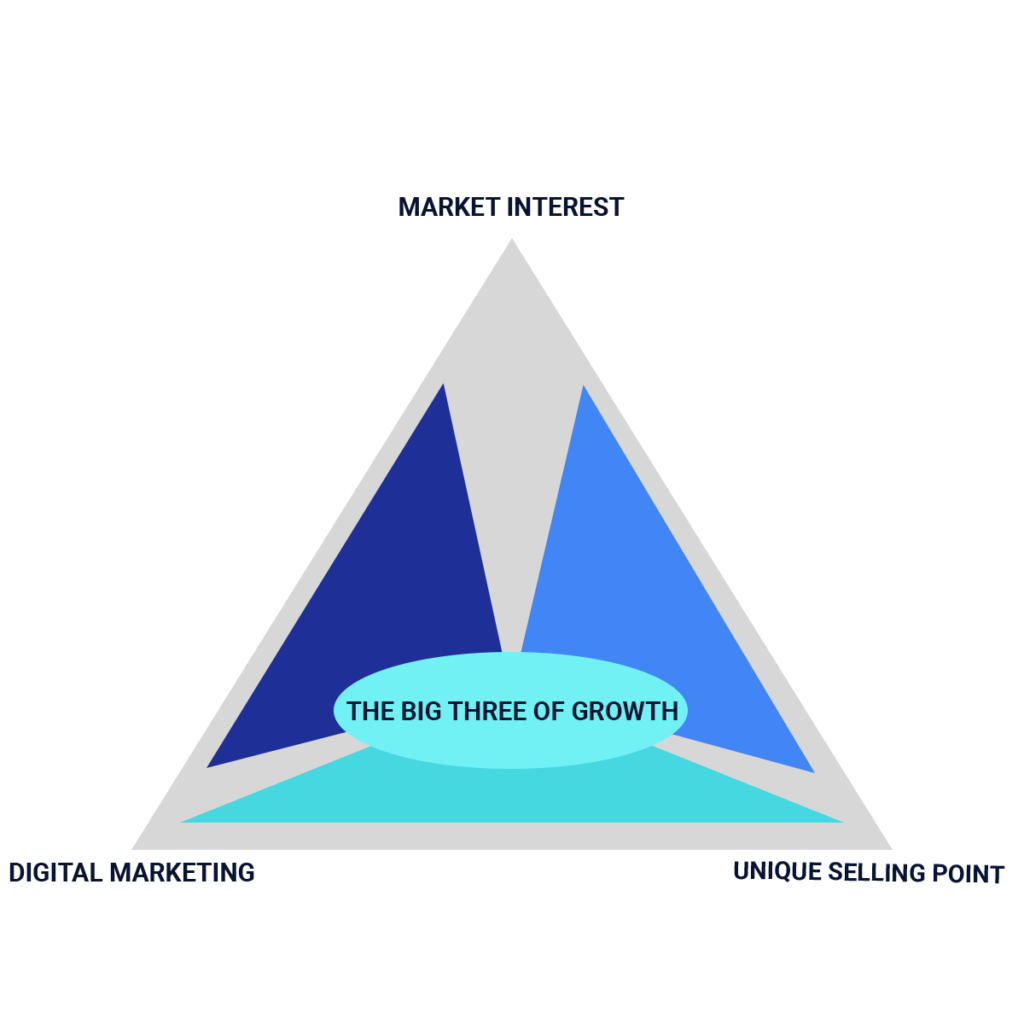 As an export-focused agency, we can help you with the Digital Marketing where we recommend the following roadmap:
Start with performance channels such as PPC and Facebook Ads, localise your website, and work on your SEO.
Continue by building your brand through social media and content marketing.
Once you have a database of customers, add email marketing to the mix.
We can help you with each step of this roadmap. What would our collaboration look like? 
Before we start working with a client, we lead a workshop where we discuss each of these three pillars and suggest strategies for growth – on average, our results yield 15-20%.
"As a success-fee-based CEE performance marketing agency, we have skin in the game to make it with you." 
László Szabó, Co-founder & Head of Growth at Growww Digital
We believe in win-win cooperations. With our success fee models tailored to our partners' business goals we share the risk and as a result we handle your campaigns and investments as if they were truly ours. We are always proactive and collaborative: we always keep on searching for possibilities to grow our clients' business even further.
We also have years of unique, comprehensive Google Shopping expertise on multiple markets in the CEE region.
ROIminer, our in-house developed marketing automation tool enables our campaign managers to automate Google campaigns and allocate our senior staff's capacities to the creative, analytical and consulting part – where people are the best.
ROIminer is also the most important pillar of quality assurance within Growww Digital. Google and Facebook ad account scoring and alerting combined with in-house PPC gamification ensures that the professional work in the accounts exceeds market standards.
Final thoughts
Exporting to another country is for people who have a growth mindset and are willing to learn. On the other hand, if you are looking for easy money or a smooth sale, it might be best if you stay within the borders of your own country. Why?
It's not easy and you need to see the bigger picture from the very beginning. Having a reliable and experienced partner can help you stay on track and see that bigger picture as you navigate the triumphs and challenges of expanding to new countries.
We have a proven track record of building success stories across the CEE region from Mall to Kytary, Donoci, Rohlik Group and a couple of dozen household names you probably admire or read about in the media.
Read how Rohlik made a bang entrance onto the Hungarian market in early 2020
As a success-fee-based, results-first agile agency, we have enough skin in the game to be fully committed to deliver on that promise fast. The question is – are you?
Book a call with us or contact László Szabó, co-founder and Head of Growth at Growww Digital at szabo@growwwdigital.com or +36 30 537 7051
Download Your Free Ultimate CEE Ecommerce Export Guide!
75 pages packed with all you need to know as an ecommerce business before you expand to Czechia, Slovakia, Hungary, Romania, Croatia and Slovenia.