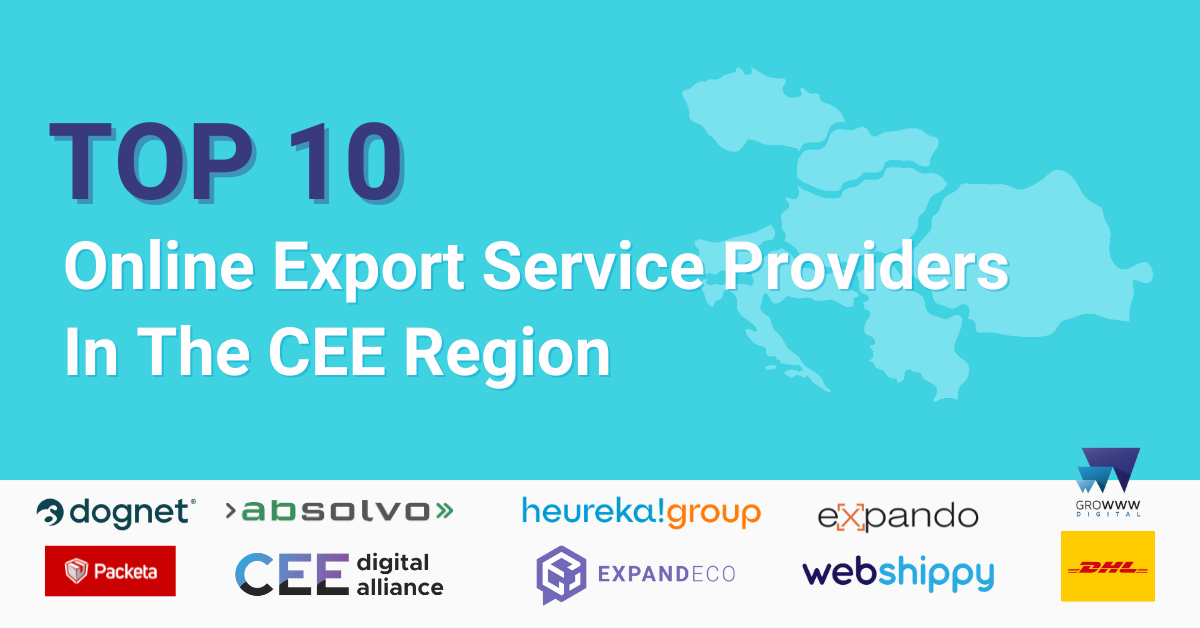 TOP 10 Online Export Service Providers In The CEE Region
TOP 10 Online Export Service Providers In The CEE Region
We believe it's not an overstatement that the Central and Eastern European region is a "promised land" for online merchants.
There is still a huge potential for growth—with the right expansion strategies, an ecommerce business can increase its income by 20-50% year over year by penetrating the new markets of CEE.
In this post we feature 10 service providers, not in an order of importance, that can give you a helping hand, should you aim for a successful cross-border expansion within the CEE region.
Want to expand in the region? Download Your Free Ultimate CEE Ecommerce Export Guide!
75 pages packed with all you need to know as an ecommerce business before you expand to Czechia, Slovakia, Hungary, Romania, Croatia and Slovenia.

1) Expandeco – A broad range of services for ecommerce success
Expandeco breaks down expansion-related boundaries as a leader in providing comprehensive services for ecommerce in the CEE region.
An over 60-member international team helps to completely localise online shops so that they work like at home in any market.
The long-term effective optimisation of costs associated with local collection points for returning goods, a comprehensive solution for customer support, online business localisation, or professional and reliable customer support in one place.
What does Expandeco offer?
Customer service at local level
Expandeco provides a full range of services and a well-developed strategy to help e-tailers expand. The company operates in 13 countries with a customer support service and native language translation options in 14 languages.
Their professional customer service contributes greatly to building a solid brand image.
Translation and localisation
Expandeco places a strong emphasis on translation and localisation, keeping up with the dynamically evolving world of ecommerce, taking into account the segment of commercial activity for each project and adapting it to the local context of the country.
Collection point for returning goods
The possibility to process online store packages via their own local addresses is already available in 17 European countries, further strengthening the trust in the brand.
By providing the necessary information and immediately registering foreign parcels, the processing of customer enquiries can start on the day of pick-up.
Creating a local telephone number for quality local customer service
A telephone number with a local area code is essential for expansion.
Expandeco assumes all the registration obligations associated with the purchase and rental of the number, and the local number can be available for use in as little as 1 hour.
Opening a bank account
As well as a local area code, a successful online shop today also has a foreign bank account.
Expandeco's bank account opening service is present in 29 countries, with accounts in 8 European currencies. European banks often require multiple documents, but these are translated by the company's certified translators, saving the ecommerce merchant time and money.
"We look forward to your cross-border successes as if they were our own.


Thanks to this, we

are able to build strong partnerships based on trust and mutually beneficial cooperation."





– Tomáš Vrtík, CEO, Expandeco

2) Heureka Group – Europe's largest price comparison website and online shopping guide
9 countries in Central and Eastern Europe, over 23 million visitors per month and a network of over 55,000 online stores – This is the Heureka Group, Europe's largest price comparison website and online shopping advisor.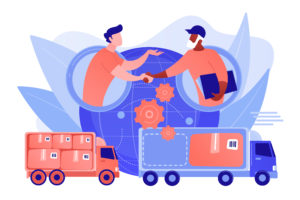 Heureka Group's key missions are to help people shop smartly, borderless, and to connect brands and e-shops with customers, thus simplifying and facilitating online shopping for millions of customers every day.
What does Heureka Group offer?
Building trust in your online store
Nowadays, the most important factor when shopping online is no longer the lowest price, but the reputation and reliability of the seller.
As part of the Verified by Customers service, Heureka Group sends out a satisfaction survey to customers who have already made a purchase in the customer's online store.
E-shops can be authorised by a brand to use the official vendor certificate on Heureka, which can only further strengthen the trustworthiness of the e-tailer.
If the merchant has several products and brands in their online store and has the capacity to answer customer questions, Heureka offers the possibility to be present on the platform as a professional advisor for a specific product type.
Multiplying the number of orders and increasing the performance of your online store
Linking an ecommerce store to Heureka Marketplace and allowing users to shop directly on Heureka eliminates the intermediate steps of redirection and also increases customer loyalty.
If a merchant has already obtained the Verified by Customers certificate, they can join the click-through price auction Heureka Bidding and be one of the top four recommended online shops.
Store owners have the option to assign their store to the PPC mode and pair their products to the appropriate categories within the Heureka catalogue. This allows them to reach hundreds or even thousands of users per day.
Online stores can join the Heureka Comparison Shopping Services (CSS) program and receive up to 20% discount on their Shopping Ads.
Trackable performance
Regular data analysis and evaluation are essential for successful store management.
By measuring conversions, e-tailers can see how many of Heureka's users have completed a purchase in their online store, giving them an insight into their return on investment (ROI). This service is available to all registered Heureka stores.
"Our vision is to build the largest online shopping platform, the so-called 'Heureka Marketplace' across the region of Central and Eastern Europe, and become the largest shopping advisor with the widest range of products in just one place. The unified platform will facilitate the expansion of e-shops without the need for staying local and will simplify possible acquisitions of e-shops."

– Tomas Braverman, CEO, Heureka Group

3) Webshippy – The No. 1 fulfilment company in the CEE region

Webshippy is the region's first network of robotic fulfilment centres, designed to take the burden off online retailers so they can focus on growth.
This tech startup was the first fulfilment player to introduce the robot technology, known also at Amazon, as well as same-day and packaging-free delivery and automated product procurement (dropshipping marketplace).
Founded in 2016, the company has fulfilled more than 4 million parcel orders since its launch, from warehousing and assembling parcels to delivery, making Webshippy the largest parcel delivery service in Hungary.
What does Webshippy offer?
Fulfilment
Cross borders and expand to global markets

Cloud-based logistics platform

The most modern ecommerce warehouse logistics

The largest digital wholesale dropshipping marketplace of the region
Dropshipping
Build up the stock instantly

For Newbies and Experienced Pros alike

An infinitely expanding dropshipping marketplace

Automated product and stock synching

Product acquisition, payments and invoices, all in one

Next Day Delivery, everywhere in the country
License
Webshippy provides a system that automates, simplifies and enhances the fulfilment of the ecommerce store orders.
Connect everything
Whether it comes to using any online store engine, invoicing software, or courier, the  Webshippy Elements API connections and plugins allow to connect every system and synch the data automatically.
Find anything in storage, instantly
There's no need to remember where each product is. The heart and soul of Elements is a barcode-based product ID and location system, so the software always knows exactly where everything is, at any time. The optimal picking route is chosen by the algorithm.
Packaging is guided by the software, so making an error is virtually impossible. The clients can merge together several manual work phases, generate courier labels, and print buyer invoices with a single click, right at the moment of package closure.
"At Webshippy, we handle 150,000-200,000 parcels a month, so we get very competitive prices from courier companies, which is appealing to many online shops. E-tailers benefit much more by outsourcing all their logistics to a professional fulfilment company. Their logistics costs will decrease while simultaneously their revenues are expected to increase thanks to a higher level of service."
– Zsolt Simon, Chief Commercial Officer, Webshippy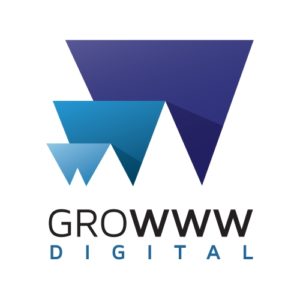 4) Growww Digital – Conquering the markets with killer marketing strategies

Growww Digital is a results and growth driven digital marketing agency with a proven track record: during the last 6 years, their clients' average year-over-year growth, on channels managed by the agency, was over 80%, way above the average income growth rate of ecommerce players in the CEE region.
During the past 8 years, Growww Digital has successfully managed 120+ online export projects for a broad range of ecommerce companies throughout the region having native online marketing experts in 8 countries.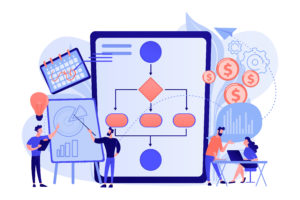 They run highly optimised PPC ads and build brands utilising social media, based on solid, goal-driven country-specific strategies.
What does Growww Digital offer?
PPC Campaigns, Performance Marketing
"If managed the right way, PPC ads can bring you fast and meaningful results so that you can first test the market and then build up the appropriate performance campaigns," says co-founder László Szabó.
The lowest hanging fruit for expansion is PPC ads. Running acquisition campaigns via Google Ads, Google Shopping and Facebook Ads and applying a sound performance marketing strategy afterwards can set the basis for foreign ecommerce success.
As a Google Premier Partner, Growww Digital has years of unique, comprehensive Shopping Ads expertise on multiple markets in the CEE region. The agency also has its own Comparison Shopping Service (CSS), ROIshopper.com, and was the first agency to provide CSS in the CEE region.
This service ensures an up to 20% discount on CPC prices across the EU member states.
Growww Digital's PPC experts are native in Hungarian, Slovakian, Czech, Romanian, and Serbian and are highly qualified in English or German as a second language. The multilingual high-end services are available to successfully implement and localise growth strategies all across the CEE region.
Workshop and counselling
If you're new to the game, Growww Digital will help you with selecting the most promising go-to markets, market sizing, validation, and planning. You set your goals and action plan together with the marketing experts to make sure you start your expansion with very good chances for success.
Then, on top of the services provided during the expansion phases, you will get continuous support and counselling in order to achieve even better performance.
The agency also offers the following digital marketing solutions:
Social media management and brand communication

Online business development and consultancy

Web analytics
"Going abroad with your ecommerce business is no rocket science. You just have to plan thoughtfully and apply the necessary strategies and tools during the different phases of your export activities."

– László Szabó, Co-Founder, Google Certified Trainer for Export
Note: Growww Digital applies a success fee model in many cases, which means they take over a part of the risk of entering new markets.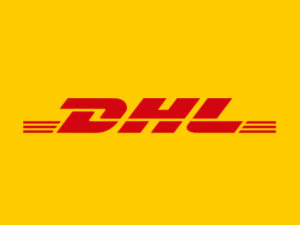 5) DHL – The logistics company for the world

DHL is the leading global brand in the express logistics industry. It supports small, mid-size and large corporations in reaching their growth and expansion objectives by providing national and international parcel delivery, ecommerce shipping and fulfilment solutions.

DHL has a global network that spreads across more than 220 countries and territories, has their own aircraft fleet, applies carbon neutral solutions, and continuously implements new developments, which make it possible to fully meet the ever-changing needs and requirements of their clients.

DHL Express Hungary has been operating since 1988 and employs a staff of 400.

What does DHL offer?
Warehousing & fulfilment
DHL's Warehousing Solutions improve inventory efficiency and accelerate the response to changing customer demand.
Transportation & distribution
The Transport Solutions help businesses maintain high levels of service and reliability, and provide full visibility into product movements. At the same time, DHL reduces transportation costs.
Consulting & management services
The Management Services allow clients to enhance and improve specific aspects of the supply chain by benefitting from consulting and logistics expertise. This can help to reduce complexity, manage carbon emissions, increase security, and optimise operations.
Integrated logistics
The Integrated Solutions help to extend efficiency, flexibility, and cost benefits to the entire end-to-end supply chain.
Customs, security, and insurance
DHL provides an End-To-End Security Risk Assessment. DHL Cargo Insurance provides peace of mind and protection to DHL's customers, in return for a premium. During transportation by DHL and in case of an incident, it covers the freight value & transportation cost against physical loss or damage from any external cause.
Green logistics
As the world's leading logistics company, DHL considers that it is important to have a responsibility to set an example in this industry and be a sustainability leader. Together with many DHL customers, they have introduced innovative green logistics solutions to make their supply chains more sustainable and help them achieve their environmental targets.
Visibility & risk management
DHL is advancing the capabilities of its DHL Resilience360 supply chain visibility and risk management platform with a substantial investment of 20 million euros.
The cloud-based platform allows organisations to measure, monitor, and manage supply chain risks by visualising and analysing the entire supply chain, allowing organisations to respond rapidly to damaging events and natural disasters.
Contract logistics
DHL Supply Chain is the leading contract logistics provider in the world. Already runs one of its Smart Warehouses and serves customers across Europe with highly automated and digitalised contract logistics solutions.
"We continuously develop our network and technology providing our clients with flexible, sustainable, and category-leading solutions all over the world."

– Ádám Mészáros, Country Managing Director, DHL Express Hungary

6) CEE Digital Alliance (CEEDA) – One-stop-shop for digital success

Founded in 2017, CEE Digital Alliance is a network of 15 leading digital marketing agencies from Central and Eastern Europe.

At CEEDA agencies operate together independently. Every CEE market is covered by a highly specialised agency with unique knowledge about the country's specifics and consumer behaviour.

Unitedly, agencies are devoted to helping international clients with tangible results on multiple markets. Collectively, the Alliance serves almost 1,500 clients on more than 30 marketplaces, managing a EUR50m media budget offering a set of unique, bespoke solutions and tools in order to amplify your business growth.
What does CEEDA offer?
Member agencies provide a full range of services from SEO, PPC, social media advertising, and content marketing to digital strategy, performance marketing, marketing automation, digital analytics, media buying, and CRO.
SEO

in Poland, Bulgaria, Croatia, Czech Republic, Hungary, Romania, Slovakia, Slovenia, Ukraine, Greece

Content marketing

in Bulgaria, Croatia, Czech Republic, Greece, Hungary, Poland, Romania, Slovakia, Slovenia, Ukraine

Digital strategy

in Greece, Poland, Slovakia, Czech Republic, Slovenia, Hungary, Ukraine, Bulgaria, Romania, Croatia

Social media advertising

in Croatia, Czech Republic, Greece, Hungary, Poland, Slovakia, Ukraine, Romania, Slovenia

Paid search advertising / performance marketing

in Bulgaria, Croatia, Czech Republic, Greece, Hungary, Poland, Slovakia, Slovenia, Ukraine, Romania

Marketing automation

in Romania, Slovakia, Hungary, Poland, Bulgaria, Ukraine, Slovenia, Greece, Czech Republic, Croatia

Digital analytics

in Bulgaria, Croatia, Czech Republic, Greece, Hungary, Poland, Romania, Slovakia, Slovenia, Ukraine
"I believe that only local agencies – leaders in the field – possess the best awareness of the market needs in their respective regions. Apart from the language, these agencies gather the knowledge about habits and unique patterns of the Internet users' behavior in particular countries, and support their activity with local business contacts. Together we're opening doors for our clients to the foreign markets and expand the European area of activity."

– Zbigniew Nowicki, Co-Managing Director at Bluerank and one of CEEDA's founders

7) Dognet – A fair affiliate network for Central Europe and the Balkans

For over 9 years, the Dognet affiliate network has enabled the creation of professional affiliate campaigns in Central Europe and the Balkans. Dognet currently offers over 1000 campaigns and has secured over 4 million orders for their advertisers.
The company practises affiliate marketing not just as a technical solution, but as a complete service.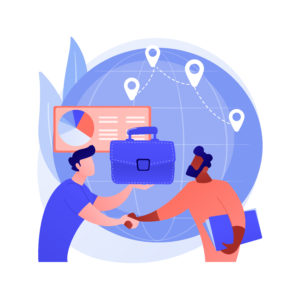 Fast and efficient communication, as well as fair and proactive cooperation with the partners, are among their core values.
What does Dognet offer?
Dognet optimises and develops affiliate campaigns to deliver the best possible long-term results for their advertisers, in line with their chosen strategies and objectives.
The company provides equally fair access and services throughout the CEE region.
The principal markets are Slovakia, the Czech Republic, Hungary and Romania, but they can also implement campaigns with many publishers for Poland, and as well for the Balkan regions like Slovenia and Croatia.
For merchants
Dognet can help to reach thousands of magazines, blogs, catalogues and influencers through the network. This solution is on a commission basis without paying for clicks or impressions.
The process is very simple: place your campaign in the network; the media partners place your ads; you pay only after a purchase is made.
With the affiliate campaigns, Dognet has increased the turnover of their 1000 advertisers by up to 30%. To date, they have secured nearly 4 million conversions with a total turnover of more than €260m.
For partners

With Dognet there is a possibility to join the affiliate network with more than 5,600 partners who made an overall income of more than EUR 11,900,000 via their 1000 campaigns.
"We're a fair affiliate network that connects advertisers and affiliates so that they can profit together. Our goal is that when people in Central Europe and the Balkans think of affiliate marketing, they think of Dognet."

– Tamás Morvai, Country Manager, Hungary

8) Expando – Start selling where your e-shop ends
Expando has been helping sellers to grow globally since 2016. Today serving 150 CEE retailers to expand to new countries on-line. Especially through marketplaces like Amazon, Kaufland or Cdiscount toward Western markets. Combining the tailor-made technology with a team of 12 experts, the whole cooperation is based on a single principle – pay as much as your revenue grows.
Among its first clients were already well-known brands such as Metalshop and Gamisport, but their client base has grown steadily and dynamically ever since.
The Prague-based company's mission is to help online retailers expand into foreign markets.
What does Expando offer?
Expando App
The Expando App is a unique application that ensures the transfer of orders, stock synchronisation, pricing and product matching. A clear interface, intuitive API documentation and integrations to the most popular CZ/SK services are providing automated sales on different marketplaces.
Translando App
The Translando App automates the entire product translation process. It will significantly speed up and streamline the current and future expansions.
Selling on Amazon
With the help of the Expando App, the world's largest online marketplace is now available to e-tailers. Customers can automate the synchronisation of products and the transfer of orders including delivery and prices.
Selling on Alza
With Expando's help, in the largest Czech online store, you can increase sales by up to 28%. By simply connecting your online store to the ERP system, you can start selling as soon as you're ready.
Selling on the MALL websites
With the Expando App, online stores can easily connect to the largest ecommerce platform in Central and Eastern Europe.
Selling on kaufland.de
Kaufland.de is the fastest growing e-marketplace in Germany. Expando also offers the possibility to use its own logistics solution and full customer service in German. The Expando App gives the customer a comprehensive overview of all orders.
Selling on eMAG
eMAG is currently the largest online store in Hungary and Romania. Product lists and translations are also provided by Expando. In terms of delivery, e-tailers can reach up to 12 million customers per month. The helpdesk is also available in Romanian, Hungarian, Bulgarian and Polish.
Selling on Glami
Glami is an online marketplace dedicated directly to fashion and accessories. Thanks to Expando's experts, an increase in turnover of up to 15% can be achieved for clients. With Shoptet and Shopify plugins, orders can be conveniently managed and overviewed.
Management of sales on marketplaces
Apart from being able to sell on all major marketplaces, Expando can also help you in the management of sales, providing
expert advice on the larger marketplaces you should target,

competitor analyses estimating the market potential of your products,

logistics services of verified Expando partners, including return services,

dynamic pricing based on the competitors' prices (Autopricer),

customer support in 8 languages.
"Amazon managers have recently recognised us as the fastest growing partner agency, measured by client's sales. Not just regionally – but in whole Europe!"
– Adam Kurzok, Chairman of the Board

9) Packeta – Creating the future of parcel delivery

Packeta (Zásilkovna) is a purely Czech logistics company founded in 2010 with the aim of facilitating the shipping of goods of e-shops to their customers.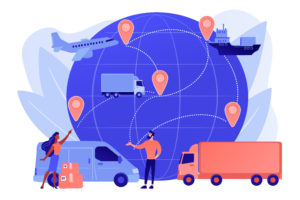 Fast and comfortable parcel pickup without lines is the credo of Zásilkovna.
This is enabled by a dense network of pick-up points—there are thousands in the Czech Republic and every month, they open dozens more.
What does Packeta offer?
Pick-up points
Packeta delivers to more than 92,000 pick-up points in Europe and has over 10,000 company pick-up points in the Czech Republic, Slovakia, Hungary, and Romania. Payment methods: cash or card.
Delivery options
delivery to the address

delivery to the pick-up point

delivery to the Z box – Z-BOX is a self-service delivery point available 24/7. Customers can easily open the lockers via the mobile app and Bluetooth. The Z-BOXes are contactless, self-sufficient, and run solely on solar energy.
Integrations
Packeta works closely with the largest online store platform providers, such as WooCommerce (WordPress), Shoptet, Adobe Commerce (former Magento), or PrestaShop, so that you can use all Packeta services, e.g. home delivery, pick-up point delivery, etc.
Additionally, Packeta's API integration makes foreign expansion easy by connecting to dozens of European carriers such as DPD, DHL, FedEx, InPost, Hermes, Speedy, GLS, Colissimo, Royal Mail, or Meest.
Customer Payments
A number of choices are available for customers to pay for parcel delivery: card, cash on delivery, online via a payment gateway, Apple Pay, or Google Pay, providing exceptional customer experience.
Additional services include customs declaration, printing shipping labels directly from the Packeta system, customer as well as merchant support teams in different countries, and product returns logistics.

10) Absolvo– Where the next great stories are born

Absolvo is a growth-focused M&A and strategic advisory firm. Its main focus is on supporting the international growth of innovative and ambitious companies in Central and Eastern Europe, both organically and through venture capital / private equity or strategic partnerships.
They provide effective and tangible assistance in market and competitor research, financial planning, international growth strategy design and implementation, and M&A transaction support on both the buyer and seller side.
What does Absolvo offer?
Growth financing
Which investor to deal with and how, what might be the winning strategy, when can the transaction be completed, why will this deal be truly successful?
This is where Absolvo provides its clients with a helping hand, experience, contacts and real solutions:
supporting domestic or international venture capital or private equity transactions, raising capital;

preparing a growth strategy, business and financial plan, company valuation;

preparing investor presentations, teasers, support for exit strategies, capital raising processes;

term sheet, support for SPA/SHA negotiations, due diligence, closing support;

support for second, third round (series B-C-D), even syndicated transaction.
Sale and acquisition of companies: M&A
Absolvo is a full-service partner in the CEE region and Europe:
full support of company sales, mergers (sell-side, buy-side), M&A transaction management;

development of an exit strategy, increasing company value;

support for business and financial planning, company valuations and due diligence;

international and domestic strategic, financial and professional investor relations;

SPA/SHA negotiations, supporting the successful closing of transactions.
International expansion: strategy & implementation
Absolvo's sales, marketing and business development team supports their clients' market entry and growth in Europe in the following areas:
developing strategies for entering foreign markets;

market and competitor analysis;

international expansion using lean and agile methods;

support international scaling with teams led by experienced sales and marketing experts;

the latest digital sales and marketing technologies to promote growth.
"We typically work very closely with our clients, usually supporting them through multiple projects and transactions. And if we work together to develop a strategy that best suits the company's capabilities, we can better support implementation."

– Iván Gyurácz Németh, Absolvo Partner
You may have thought that foreign expansion would be a huge challenge for you.
We believe it's one of the most effective ways to grow your business, most importantly in the long run, since you can still seize a share of new markets relatively easily in the CEE region.
Also, you needn't do it alone. There's a ton of help available from the reliable and experienced service providers mentioned in this article.
So what's next?
Examine your opportunities, plan ahead, and take action.