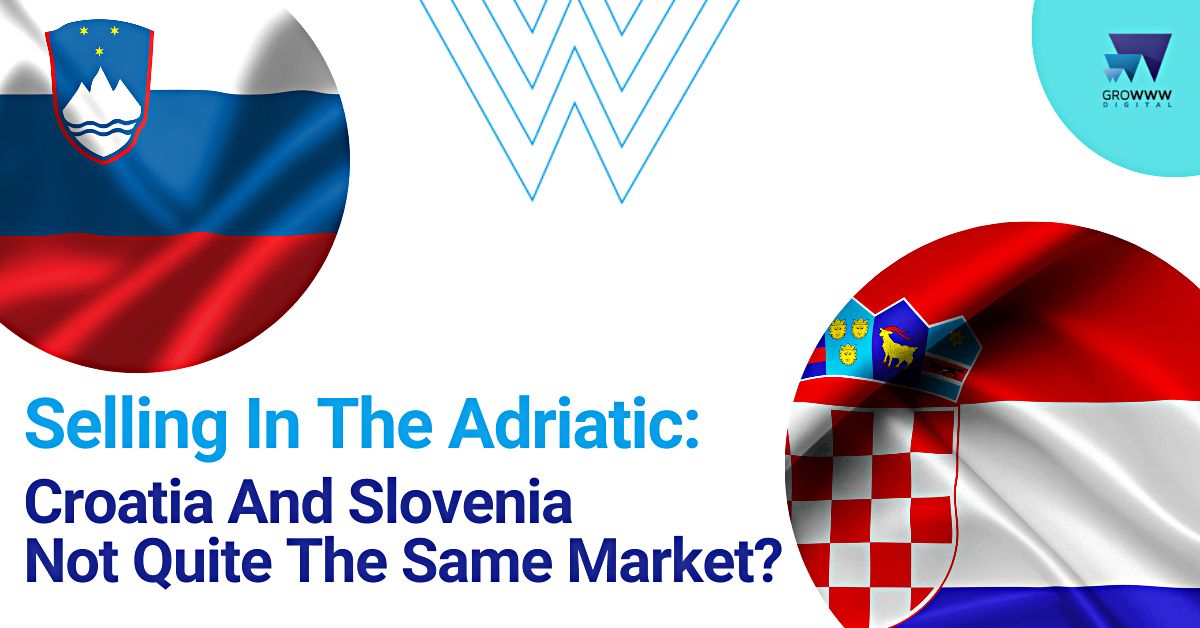 Selling In The Adriatic: Croatia And Slovenia – Not Quite The Same Market?
Selling In The Adriatic: Croatia And Slovenia – Not Quite The Same Market?
Very attractive destinations on many CEE exporters' lists, two countries in the Adriatics stand out in terms of ecommerce potential. Both Slovenia and Croatia are growing markets that already have a lot to offer to newly coming brands, and chances are you also have a lot to offer to online shoppers there.
What do you need to know about the Adriatic before doing business there, and why take both countries as separate markets? Read on to find out how to expand to Croatia and Slovenia.
Want to expand in the region? Download Your Free Ultimate CEE Ecommerce Export Guide!
75 pages packed with all you need to know as an ecommerce business before you expand to Czechia, Slovakia, Hungary, Romania, Croatia and Slovenia.
A quick intro to Croatia and Slovenia before we start comparing 
Slovenia in a nutshell
A crucial commercial hub, Slovenia is connecting Austria, Italy, and Hungary, as well as clearing pathways down south to the Adriatic sea. With a population of only 2m, you'll rarely hear Slovenia is a stand-alone market for expansion in the prevalent ecommerce narratives.
It is mostly advised to add to your Balkans expansion plans. And while we confirm that strategy, we will also challenge the whole notion of Slovenia being an add-on.
Croatia in another nutshell
Growing at twice the rate of Slovakia or the Czech Republic, Croatia sounds like a promising market.
Other numbers make the case for this Adriatic gem even stronger: only a couple of thousand of online stores –⁠ one of the smallest number of competitors to be found in CEE –⁠ make as high as EUR500m in revenue.
The customer base is smaller, yes (over 2m people), but with growing mobile penetration and trust in online shopping, one thing is solid: the demand for quality ecommerce experience already exists, and will be rising. All while the cost to enter this southern market is relatively low. So why not show those Croats how it's done?
Customer behaviour: eager Croatians and conscious Slovenians 
The Croatian population has come to love shopping online –⁠ they'd buy more if their wallets allowed them (which seems to increasingly be the case). Striving to be trendy, they're open to foreign brands and are one of the fastest-growing mobile penetration markets in the EU. They are also used to 5-day delivery (talk about raising a bar)! 
Croats are price-hunters, not yet used to balancing price with other reasons to buy. So adjust your product portfolio to be able to compete, and then set new standards for the customer experience in their buying decisions.
Slovenia, on the other hand, is "a little Scandinavia" in the wider CEE region. Its citizens have strong purchasing power, and – like Spiderman – they use it with great responsibility.
Locals browse and calculate, not necessarily because the price is the determinant but because they believe the shopping experience should fit their lifestyles (not the other way around): the store's UX and customer care, brand, mission, stance on environmentalism, as well as practicalities such as fast delivery, they all matter to them.
Want to expand in the region? Download Your Free Ultimate CEE Ecommerce Export Guide!
75 pages packed with all you need to know as an ecommerce business before you expand to Czechia, Slovakia, Hungary, Romania, Croatia and Slovenia.
Size, growth, and top segments in Croatia and Slovenia 
With 21% YoY ecommerce growth, the total industry revenue in Slovenia reached EUR368m in 2019, exceeded the EUR400m threshold in 2020, and is expected to hit EUR600m in the next couple of years. The economy is continuously growing, providing citizens with a good standard of living. This brings Slovenia closer to Austria rather than Balkan countries.
Segment-wise, fashion accounts for 30% of Slovenia's ecommerce revenue. 
According to our insider information, Slovenes don't religiously follow trends to be stylish like Croats or Romanians, they opt for practicality: for instance, the most popular shoe type is hiking boots (Triglav Park is calling, we get it!).
Electronics, as well as toys and hobby segment, take a quarter each, leaving 12% for home and decor, and the remaining 11% for food and personal care. In terms of goods sold, fashion, sportswear, and footwear took up to 43% in 2020.
Household goods (kitchen and home appliances) and home and decor came second with 37%, then groceries, personal care and cosmetics (22%), electronics (19%) and computer hardware (17%), and supplements, vitamins, and pharma (16%).
Then again, Croatia itself is experiencing rapid growth 26.88% or even 32% depending on evaluation methodologies. Either way, twice the number we are used to from Czech, Slovakian, or Hungarian markets.
High growth was inspired by the expansion of online purchases in product categories that weren't online a couple of years ago (groceries, but also insurance), higher frequency of online shopping, and growth in mobile penetration, forcing 9 out of 10 online stores to update to mobile-first websites (something barely 60% had a couple of years ago). Price comparison sites are also increasingly popular (55% of Croats research products there before buying them).
Croatian B2C ecommerce revenue was EUR618m in 2020 (estimate for 2021 is to grow even more and exceed the EUR726m mark) with fashion being the strongest segment accounting for 42% of revenue.
Clothes, accessories, and sportswear are followed by electro (23%), food and personal care making (13%), toys and hobby (12%), and home and decor (9%). During the Christmas season of 2020, toys were increasingly searched. According to Heureka, parfumes, sex toys, and gardening appliances are all high-growth segments.

Ecommerce competitors and biggest players in Slovenia and Croatia 
There are a little over 3,000 online stores in Slovenia (there are 13,000 in Slovakia with double Slovenia's population, for instance).  Leading brands are mimovrste.com, an all-round online store launched way back in 2001 with everything from phone devices to hobby products, fashion or auto-moto. In 2020, it reached EUR50m revenue.
The big three then consist of DIY store merkur.si (EUR16m) and electronic-focused bigbang.si (EUR12.7m).
Altogether, they account for 20% of online retail revenue. From local players, shoppster.si (formerly ideo.si), lekarnar.com, enaa.com, or moemax.si would be other ones to watch. Abroad giants such as Amazon, eBay, Bolha, or Aliexpress are no foreign names to Slovenian customers.
In terms of Croatian industry leaders, the most popular is ekupi.hr marketplace with EUR23.75m in revenue in 2020. The second place then belongs to Zara with EUR21m, links.hr with EUR17.8m (these three make up for 10% of ecommerce revenue), popular grocery store konzum.hr ranking number four with EUR14.4m, and Mall.hr closing the top 5.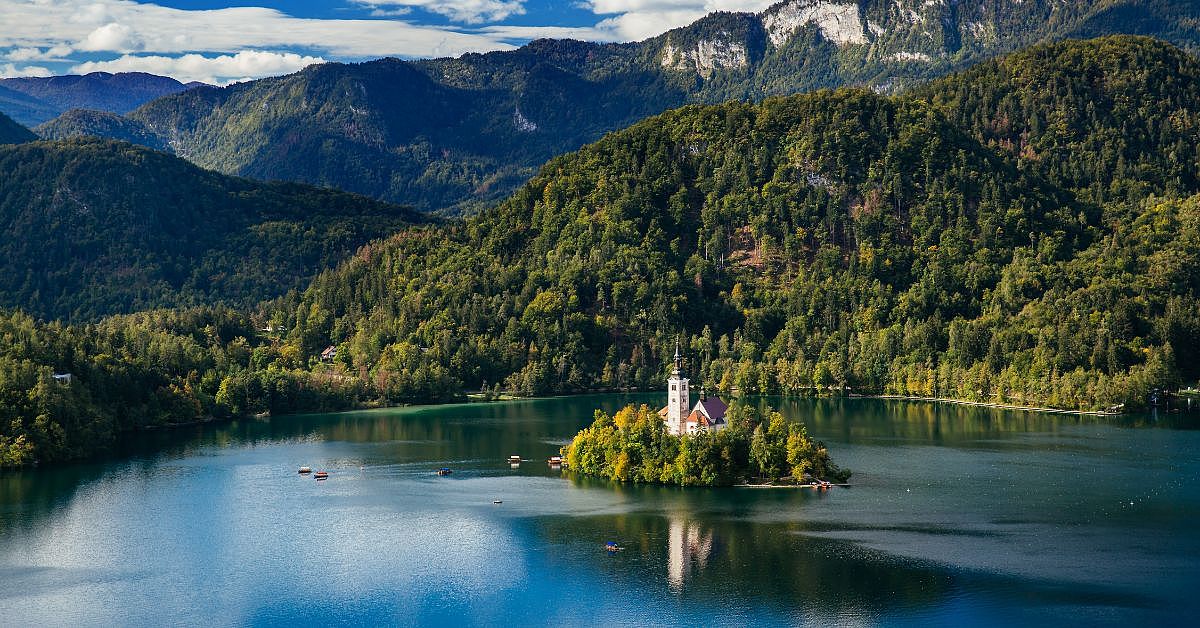 In terms of niche businesses, you want to remember names such as mobis.hr, Emmezeta (home and decor), or Pink Panda (cosmetics). Croats, although nationalists, are also frequent cross-border buyers – in fact, shopping on marketplaces such as Amazon, Aliexpress, or eBay accounts for a fifth of the ecommerce market and shows growing trust towards brands from abroad.
Logistics + Get to know how to market in the Adriatic in our free 75-page CEE Guide
Croatia's infrastructure has got a major boost in recent years – highways and tunnels connecting hubs such as Zagreb, Rijeka, and Split, but also provides a smooth transition to neighbouring countries (Slovenia, Serbia, and others).
When it comes to couriers, GLS is the most frequent choice of delivery among online stores. DPD and Overseas Express come next. When mapping out your logistics options, take into account different prices for inland and island delivery. When shipping from your home country, remember that Croatia is not (yet) Schengen.
Slovenia's location predestines it to be a key trade route, connecting Western Europe and CEE with the Adriatic Sea and vice versa. Over 700 km of well-connected motorways, tunnels, and corridors and 1,000 km of trunk roads prove local infrastructure level is high.
The logistics sector employs around 29,400 employees in about 3,500 companies. More than 50% of online stores use Slovenian Post (Pošta Slovenije) as one of their providers. International couriers GLS (30%) and DPD (19%) form the three most popular options.
One of the most important market leaders in Slovenia is fully.si which gives to its customers extended warehouse and logistics support and the company is also the founding member of the Association of Online Traders in Slovenia.
Peek into other CEE markets in greater detail, too
Or are you curious about Romania, Hungary, Czechia, or Slovakia in such detail?
Want to expand in the region? Download Your Free Ultimate CEE Ecommerce Export Guide!
75 pages packed with all you need to know as an ecommerce business before you expand to Czechia, Slovakia, Hungary, Romania, Croatia and Slovenia.
Partner up with a trusted digital agency when focused on export in CEE. Fill in the form or feel free to contact László Szabó, co-founder and Head of Growth at Growww Digital, at szabo@growwwdigital.com or +36 30 537 7051