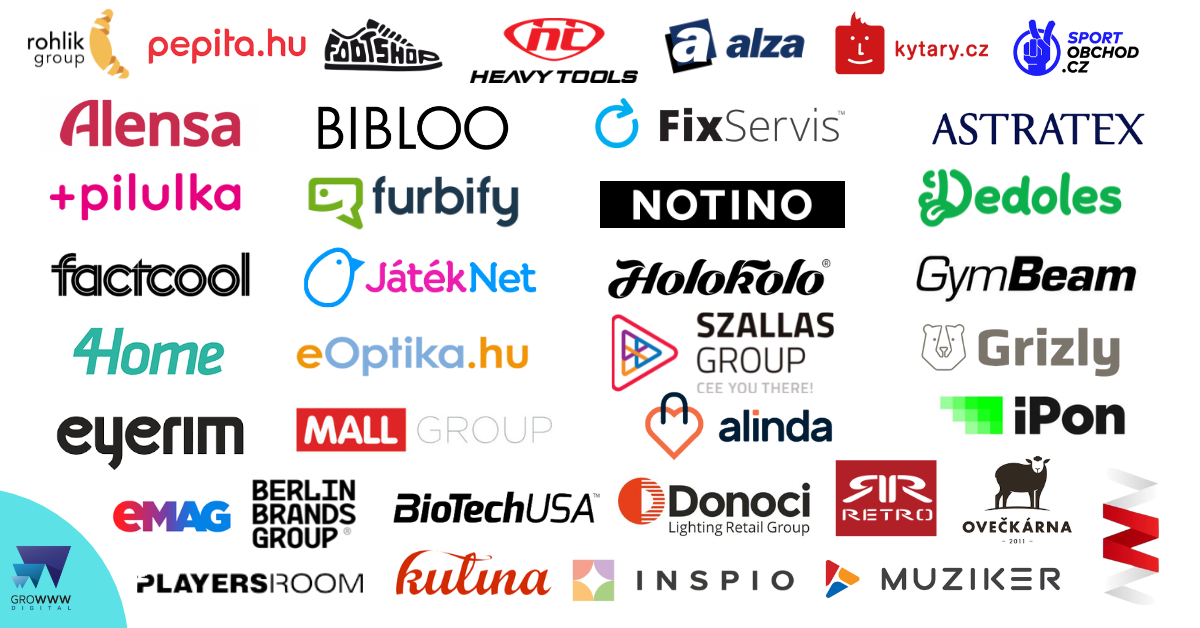 The Top 40 Online Exporters In The CEE Region
As yet another year of dynamic ecommerce changes unfolds, we asked the movers and shakers of the Czech, Slovak, Hungarian and Romanian ecommerce markets about their reflections and plans, with the intention that their unique expansion journeys may serve as a blueprint for yours.
What lessons do they have to share? What's the secret behind the success of the ones you read about in the media, and how about the underdogs silently redefining export in the region?
If there's one thing we believe in, it's export proving over and over again to be the fastest way of business growth.
And you can't spell ecommerce export without the companies we're listing. They are the ones standing out, paving the way for others in this exciting CEE space. 
This article is created with you in mind if you are
A) already expanding abroad and looking for ways to improve,
B) curious to try and see that ecommerce export is not rocket science.
You need to get a few things in order and simply start doing it.
You may also notice that not every regional player is on the list. That's because we are strictly focusing on ecommerce. We intend to do sequels and map the wider CEE region.
Now, let's get to the Czech, Slovak, Hungarian and Romanian round: Who is leading the export league and why?
Yearly revenues on the horizontal axis, 2020/2019 and 2021/2020 yearly revenue growth on the vertical axis, while the size of the bubble represents the number of countries with fully localised online stores (red=CZ, blue=SK, green=HU, yellow=RO)
The Interactive Bubble Chart shows (press the play button for more fun!) that the median player from the top CEE exporter list has localised websites in 6 countries, and grows at a +32% yearly pace. The median growth rate has slowed down due to the baseline shift—in 2020, the COVID pandemic significantly fuelled ecommerce growth (+50% YoY).
While we have 2 unicorns on the list (Rohlik Group and Berlin Brands Group with a valuation of over EUR 1 billion), nearly half of them are in the very impressive revenue range of 30+ million EUR. eMAG Group scored the highest revenue numbers out of the top 40 in 2021, with an astohishing yearly revenue of EUR 2.07 billion  (note: the X axis of the graph above is not linear), while Notino has localised its website in the highest number of countries.
Pepita, the Hungary-based marketplace and Oveckarna, the Czech niche-player, selling wool products, witnessed the most rapid YoY growth with +125% and +96%.
Want to expand in the region? Download Your Free Ultimate CEE Ecommerce Export Guide!
75 pages packed with all you need to know as an ecommerce business before you expand to Czechia, Slovakia, Hungary, Romania, Croatia and Slovenia.
ROHLIK GROUP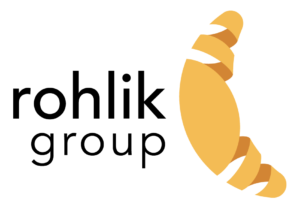 2021 revenue: 490,000,000 EUR (est.)

2020 revenue: 300,000,000 EUR (est.)

2019 revenue: 150,000,000 EUR (est.)

21/20 Growth 63%, 20/19 Growth 100%

No. of countries: 6
We've all been keen to watch this European unicorn grow. After Kifli (Hungary), Gurkerl (Austria), Knuspr (Germany), and announcing new market entries in 2022 as Sezamo (Italy, Spain and Romania), many are eagerly wondering: "Where next?" In its land of origin, the Czech Republic, Rohlik has been closely watched since the very beginning, as a new startup founded by an accomplished entrepreneur, Tomáš Čupr.
Founded on May 21st, 2014 (interestingly, the second online grocery provider in Czechia, Košík, was founded on May 23rd that very same year), its growth has been steady, but on the CEE level, Rohlik hasn't been viewed as extraordinary. That is, until the last couple of years. In 2020, Rohlik's revenue grew by 100% YoY to more than 300 million EUR. And then, more happened:
First, Rohlik has been venture-backed from the very beginning. After Czech Miton, Rohlik got close to 200 million EUR from VCs from both France and California,as well as global operator Index Ventures. This raises Rohlik's total funding to over 400 million EUR over the course of four rounds. Second is a proven business model focusing on delivering high-quality global and local brands including farm-fresh food and goods from regional small businesses.
Rohlik has been refining their market-entry strategy with each country. In Munich, Knuspr reached the first 1000 order threshold with record speed. "This reminded us of the time they entered the Hungarian market as Kifli," Growww Digital's Alexandra Mezei recalls. "We were deep in the first lockdown, and their Facebook and Instagram profiles showed an average organic reach of around 150,000. Working on their authentic branding campaign, we managed to skyrocket to 2.5 million in just two months. It remained above this number for the rest of the 6-month collaboration. On average, the organic reach was 2.7 million." Read Zero to Hero: Insider Look into Kifli's Viral Social Media Campaign.
From a digital marketing standpoint, it's the branding and communication strategies that play towards Rohlik's likability, namely its mix of authenticity, trendiness, and consistency. 
MALL GROUP


2021 revenue: 817,212,791 EUR

2020 revenue: 648,581,580 EUR

2019 revenue: 639,557,837 EUR

21/20 Growth 26%, 20/19 Growth: 1%

No. of countries: 3
It's hard to imagine that this staple, recently acquired by Allegro group for 881 million EUR, was once a webshop called bilezbozi.cz ("white electronics"). Central European ecommerce has really come a long way over the last two decades!
Mall has officially been "Mall" since 2009, merging leading webshops in electronics, but quickly expanding to other segments – as well as countries. Over the past decade, Mall has expanded to Slovakia, Hungary, Poland, Croatia, and Slovenia. It's also been an incubator to many successful projects like Košík.cz (a grocery delivery service), Mall.TV or Mall Pay (all stand as independent companies as of today). Throughout the pandemic, Mall has grown their product portfolio through the Mall Partner programme, welcoming sellers of all sizes to sell on the marketplace, using the Mall logistics network, payment methods, etc. Their 2020 revenue was over 817 million EUR with 26% YoY growth. 
Merging with Allegro, Mall Group will be able to create one of the strongest ecommerce platforms in CEE, with companies such as CZC.cz, WeDo, Ceneo, etc., providing marketplace services to 135,000 sellers and convenien
ALZA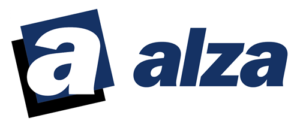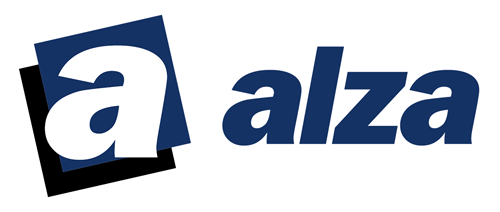 2021 revenue: 1,755,000,000 EUR

2020 revenue: 1,468,969,377 EUR

2019 revenue: 1,152,540,959 EUR

21/20 Growth 19%, 20/19 Growth: 27%

Number of countries: 4
Founded 1994, Alza is marketing-savvy for some, and not-my-cup-of-tea for others. Nonetheless, their 2020 turnover that amounted to 1.47 billion EUR speaks for itself. Alza is native to the Czech Republic and fully localized in Slovakia, Hungary, Germany, and Austria.
Their export strategy stands on the basis of Alza's long presence in Czechia, where this market leader has been able to keep reinventing themselves for almost two decades now. This green alien marketplace is all about convenience and understanding modern customers' needs. "Next-day delivery is not good enough," says Petr Bena, Vice Chairman of the Board at Alza.cz. Thanks to almost 2000 Alza Boxes, next-day delivery has become a standard, so it was time to push things further in cities such as Prague, as well as in new markets. In Budapest, for instance, Alza's opening their first downtown warehouse to shorten delivery times even more. "The shorter the delivery, the better the web conversion," Bena adds.
In terms of plans, France is high on Alza's expansion list for 2021/2022. Expanding west is desired by many, and for Alza, the reason is belief that they have what it takes to satisfy demanding customers. The DACH region and beyond means more competition, but at the same time, they rely on fast delivery and Alza Boxes as their competitive advantage. Their plan is to further expand to at least ten EU countries by 2026. Focusing on B2B is another priority. 
Marketing-wise, Alza aims to reach everyday people with their message. Just like Dedoles or Factcool, they opted for a mascot to make the brand memorable. We at Growww Digital see Alza as the "Amazon of the CEE": they combine a customer-first approach with high levels of business intelligence and marketing.
eMAG Group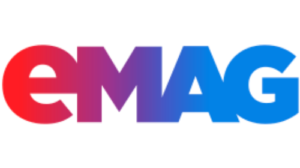 2021 revenue: 2,074,400,000 EUR

2020 revenue: 1,364,400,000 EUR

2019 revenue: 1,139,400,000 EUR

21/20 growth 20%, 20/19 growth 52%

Number of countries: 3
One of the largest online retailers in Central and Eastern Europe. Founded 19 years ago, the company has introduced technology-based services that help customers save time and money. Through the Marketplace channel, eMAG provides an opportunity for small and medium-sized businesses that want to take their business to the next level.
In March 2019, eMAG announced that it would merge with Extreme Digital, a Hungarian success story – also started as an online store for everything related to computers in 2001.
The merger has created a company with more than 1,000 employees only in HU and a net turnover of HUF 125 billion only from the Hungarian market, with the goal of tripling it within five years. eMAG's Hungarian subsidiary recently switched from an online retailer to a hybrid model: in addition to its 7 stores in Budapest, the brand already has its own store in nine rural cities, and eMAG easybox allows you to pick up standard-size products at more than 450 locations nationwide.
PEPITA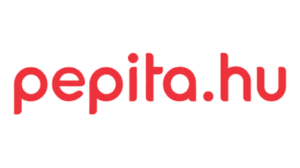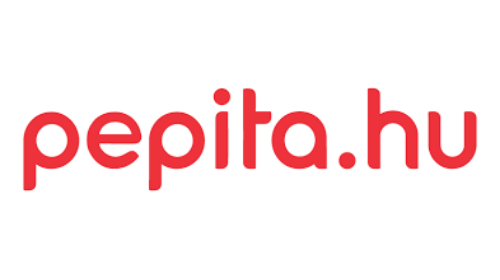 2021 revenue: 24,700,000 EUR

2020 revenue: 10,990,000 EUR

2019 revenue: 1,890,000 EUR

21/20 Growth 125%, 20/19 Growth 481%

Number of countries: 4
"We have come a long way since the foundation of our company Pepita.hu in 2017. From a marketplace for babies and moms, our goal has been to become the first best family online store," founders József Dorcsinecz and Zoltán Varga share on their website. With new categories in place (breeding of pets, gardening, DIY, and leisure), there are currently more than 850,000 products available.
"Our unique approach is to provide additional services for our marketplace partners, which help them to increase their domestic, and more importantly enable or increase their selling capabilities in the CEE region," Pepita's CEO Geza Palocsay told us for the article: "Currently, Pepita Group is operating in 4 countries (Hungary, Romania, Slovakia, and Germany) and our platform has almost 400 marketplace partners. We believe that our secret formula is our team, the culture, and the attitude which the founders implemented into the operation."
Their goal is to become a significant player in these markets and launch new countries as well, while we continuously develop our services further to provide opportunities for local retailers and other ecommerce companies to expand their sales to international markets.
NOTINO


2021 revenue: 737,000,000 EUR

2020 revenue: 563,000,000 EUR

2019 revenue: 369,000,000 EUR

21/20 Growth 31%, 20/19 Growth 53%

Number of countries: 28
Kings of small countries? That's Notino's latest approach to expansion. After securing their position on the Polish, German, and Romanian markets, which have the highest turnover for this fragrance marketplace, Notino announced further expansion to Latvia, Lithuania, Estonia, and Ireland earlier in 2021. 
With 2020 turnover as high as 563 million EUR and 53% YoY growth, Notino has grown from a promising Brno city startup to a key player on the Czech market – 14% market share and 12 million orders a year are enough said. Today, their Brno store is the biggest perfume and cosmetic store in Czechia and a place where customers can try the new patented technology AirParfum. Augmented reality, starting with tools such as Shade Finder, Fragrance Finder, or a virtual mirror are Notino's other priorities.
 At the moment, they have two distribution centers in Rajhrad and Bucharest (which allows a clearer pathway to the South and East of Europe). Next year, they'll be opening another one in Italy to get closer to customers in Spain and Portugal. 
In terms of expansion, we need to highlight their online penetration approach: instead of reaching for the lowest hanging fruit, they invested rather massively in brand recognition right from the start (YouTube campaigns, etc.).
ALENSA


2021 revenue: 78,957,758 EUR

2020 revenue: 67,114,094 EUR

2019 revenue: 49,743,387 EUR

21/20 Growth 18%, 20/19 Growth 35%

Number of countries: 32
Founded 2004 by Jaromir Kijonka and Radek Hejl, this contact lens company experienced a huge setback when their colleague opened a rival company. This episode made them go quietly about their business. Is this quiet determination the secret of their success? It might just be. At the moment, Alensa is present in 32 countries and counting! They're closing 2021 with 79 million EUR in revenue and 17.6% YoY growth. 
With Europe pretty much conquered, Alensa looks further into South America and Asia. Such expansion demands a unified brand, but you bet the domain Alensa.com was already taken. Not afraid to go big, they paid 70,000 EUR to buy it out. We at Growww Digital believe there's a lesson in there for all of us. But back to what we like about their export story – back when the company was still working their way up, the breakthrough came with expansion abroad. Some countries showed interesting growth potential from the beginning, while others looked like they better be closed soon. But Alensa turned them all into profit, eventually. "Our growth is not linear but rather in waves according to which markets are currently successful," founders agree.
Their go-to strategy is harmonization of operations across Europe. "Every market is slightly different: that is true and we always adapt. However, in Europe, there is not really a major difference. So it is a very good idea to unify communication and operations across multiple markets or put markets together in segments, " CMO Jan Jelínek explains. "Another key thing is the use of technology and automation when it comes to marketing, pricing, or even purchasing of goods. Nowadays, lots of technology is accessible and very powerful. This helps us with the marketing harmonization process, and we are able to manage 32 markets with a fairly small marketing team of about 17 people."
One of their hardest lessons learnt, according to Jelínek, was admitting that local solutions are not always the best option when you try to manage multiple markets. "For ecommerce, we rely on technology immensely, and very often it is easier to migrate your key technology to a global solution rather than forcing an existing tool that works perfectly, but only on one or two markets."
In terms of profit strategy, Alensa had to win in the margin game. Their business is based on "micro-mark-ups": mark-up on lenses is often almost zero, so the profit comes from lens accessories as well as from glasses and sunglasses (both are new parts of their product portfolio). Their 2022 plans? "The sky's the limit," Jelínek believes. "We currently produce about 10,000 dioptric glasses a month and we would like to at least triple that amount in 2022. And as we already have one of the largest sunglasses portfolios in Europe, we plan to grow in this segment further. The plan is to strengthen our presence in brick and mortar (as of now, there are only 4 Alensa stores across Europe) and integrate more with our primary brand."
ASTRATEX


2021 revenue: 47,125,069 EUR

2020 revenue: 31,750,020 EUR

2019 revenue: 26,348,085 EUR

21/20 Growth 48%, 20/19 Growth 21%

Number of countries: 13
What started more than 20 years ago as a cliché garage store is today the biggest webshop with underwear and swimwear in CEE. This year's turnover goes as high as 44 million EUR, according to CMO Karol Guláš: that means 40% YoY growth. And the plan is to go west! 
In the last two years, the company experienced growth thanks to both the pandemic and changes within the company that started in 2018 (the investment group Hartenberg bought a majority of Astratex's shares). Apart from Czechia, this popular fashion store is fully localized in Slovakia, Poland, Romania, Hungary, Bulgaria, Ukraine, Croatia, Slovenia, and Greece. In 2021, they've focused on entering DACH countries, too. "We are growing in all markets where we operate. We have recently expanded to Germany and will add the Austrian market within the next two months," Guláš explains.
They ascribe their success to three pillars: 1) a customer-focused approach, including customer support, 2) high-quality products, 3) easy shopping and easy return policy. Guláš goes further: "We offer a very wide range of quality underwear, led by our private label Astratex, under which we offer almost 100 styles. We have about 1300 models of bras, which puts us among the top of the specialized eshops. All the goods we offer are in stock, so we can provide very fast shipping. In most countries, we offer free online exchange via our website. When expanding, we try to consider local specifics from payment methods and carriers to popular local lingerie brands."
In 2022, they intend to continue expanding in Western Europe and strengthening their large markets (Poland, Romania, or Hungary) at the same time. "We want to continue to be the place where a woman can find lingerie or swimwear for every occasion and will be happy to come back to us," their Chief Marketer sums up. 
SPORT OBCHOD.CZ / SPORTEGA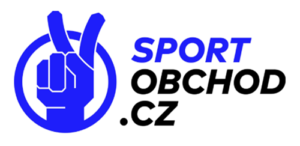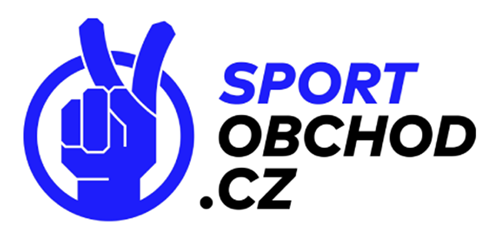 2021 revenue: 20,178,000 EUR

2020 revenue: 19,819,305 EUR

2019 revenue: 12,872,207 EUR

21/20 Growth 2%, 20/19 Growth 54%

Number of countries: 5
Originally a sport equipment store for hockey and tennis players, bikers, and runners, SportObchod's 2020 turnover was 20 million EUR with 54% YoY growth. In 2021, the two founders Josef Mech and Martin Došel (together with their 110 employees) added outdoor equipment as well as a symbiotic acquisition of Fitness 4U with food supplements for bodybuilding. The acquisition is aimed to increase their competitive ability on foreign markets. SportObchod is currently in Czechia, Slovakia, and all DACH countries. 
Earlier in 2021, they secured a major investment from Hartenberg Holding for further expansion: Hungary, France, and Italy are next. Their goal is to create a one-stop-shop for all sportspeople.
PILULKA


2021 revenue: 94,749,309 EUR

2020 revenue: 70,280,932 EUR

2019 revenue: 48,908,685 EUR

21/20 Growth 35%, 20/19 Growth 44%

Number of countries: 4
One of the winners of the pandemic, but only because they grabbed the opportunity, Pilulka reached a 68 million EUR turnover in 2020. The technological company in the pharma field founded by Petr Kasa and Martin Kasa turned shifting consumer interest in both personal health and online shopping for pharmaceuticals into a 70 million EUR turnover and 44% YoY growth in 2020. The first half of 2021 sounded even more promising, with a 45% YoY growth. Earlier in 2020, Pilulka entered the Prague stock market and grew their number of employees significantly.
Their plan for growth is written in two parts. The first is widening their product portfolio and services (from cosmetics, supplements, and sport nutrition to e-health and gadgets for surveilling health, all the way to building Pilulka clinics) as well as increasing the availability of current products. The second is, to no-one's surprise, expansion abroad. Pilulka is now a market leader in Czechia and Slovakia and at the same time one of the fastest growing ecommerce companies in CEE. In 2018, they opened in Romania, and 2022 should see further expansion.
KYTARY.CZ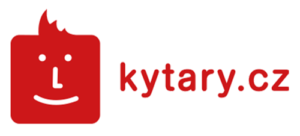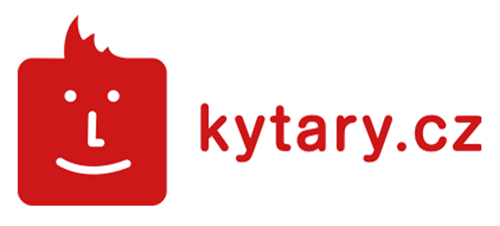 2021 revenue: 41,000,000 EUR

2020 revenue:

36,500,000 EUR

2019 revenue:

28,000,000 EUR

21/20 growth 12%, 20/19 growth 31%

Number of countries: 12
Work hard, play hard might as well be Kytary's motto, because so far, almost all of Europe is their playground. Apart from Czechia, Slovakia, Poland, Romania, Hungary, Germany, Austria, Italy, France, and the UK, the musical instrument company widened their sphere of influence to Ireland, Spain, and the Netherlands in 2021. In addition, they are hoping to end 2021 with a 22% YoY growth, CMO Filip Černý told us. 
What's the secret to their success? As a former partner on their journey for five fruitful years, it's hard to pick just one. Their understanding of their customer base as well as regional nuances might just be at the top of the list. Kytary is successful because they are ready to offer new customers products that are not easily available on their market. "Our business runs very well in our home country, and we can copy and paste crucial tactics and processes – a well-designed web shop, precise customer care, and our targeted media mix," Černý goes on. Their hardest export lesson so far has been Brexit. "We're still in deep desperation. No one could imagine and therefore prepare. You can do nothing with such external influences." On a more positive note, their 2022 plan is to clean their processes and focus on efficiency. "I want to dig deeper into the data and analytics in particular countries and marketing channels," Černý adds.
Their insider tip to become a top exporter is one of our favourites: "Be a specialist; be honest in business. Take care of your customers and try not to lose them. It is really expensive to acquire them."
iPON.hu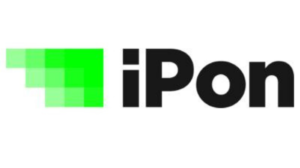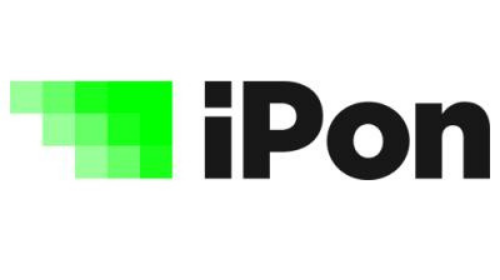 2021 revenue: 35,692,113 EUR

2020 revenue: 32,691,535 EUR

2019 revenue: 25,998,881 EUR

21/20 Growth 9%, 20/19 Growth 26%

Number of countries: 6
From incorporation in 2004 to over 60 employees in 2021, iPon strives to be the most customer-centric company where people can find and discover virtually anything they want to buy online. Together with the online store, iPon runs a special technical targeted magazine. By giving customers more of what they want, from low prices, vast selection, technical content, and convenience, iPon continues to grow and evolve as a high-class ecommerce platform. Apart from its Hungarian homebase Hungary, the brand operates in Germany, Austria, Slovenia, Romania, and Croatia.
Your Free CEE Expansion Guide: Download It Now
75 pages packed with all you need to know as an ecommerce business before you expand to Czechia, Slovakia, Hungary, Romania, Croatia and Slovenia.
DEDOLES


2021 revenue: 93,000,000 EUR

2020 revenue: 49,437,135 EUR

2019 revenue: 14,587,774 EUR

21/20 Growth 88%, 20/19 Growth 239%

Number of countries: 22
Founded in 2011 by Jaroslav Chrapko, Dedoles started as a T-shirt reselling company. After participating in a business acceleration contest, they launched their first signature sock set in 2018 – cheeky and full of character, just like their dancing hamster TV campaign. Now, with a 50 million EUR turnover in 2020 (a 239% YoY growth!) and with over 2 million customers in 20 countries, Dedoles has become a very closely watched ecommerce success story. The brand marketers among us have huge respect for Dedoles for understanding what branding is all about. Winning the Trend Shop Award in 2020 as well as a Golden Effie are just some highlights of this recognition. 
Apart from a strong marketing leg, their export success is based on growing their signature colorful portfolio from socks to seasonal fashion, from swimwear to slippers to Christmas sweaters. The third part is increasing their offline presence. For instance, the Czech market made 30% of their profits, so it made sense to open offline shops and kiosks all around Czechia, but also in the UK. Of course, Chrapko and the team are not stopping there. Their 2022 plan? Continue with catchy tunes and rapid growth! 
A fun fact? Their first hamster campaign cost a little over 11,000 EUR.
GYMBEAM


2021 revenue: 54,106,437 EUR

2020 revenue:

34,795,660 EUR

2019 revenue:

19,578,499 EUR

21/20 growth 55%, 20/19 growth: 78%

Number of countries: 14
Another exciting CEE success is called Gym Beam. Founded in 2013 by Dalibor Cicman, this one-stop-shop for everything sports nutrition, functional foods, and equipment for active lifestyles now serves customers in 14 countries in Central Europe and the Balkans. They closed 2020 with a 34 million EUR turnover, 78% YoY growth and a 6 million EUR investment from Crowdberry and Slovak Investment Holding (historically the biggest ecommerce investing round in Slovakia). They attribute their success to changes in customer behaviour during Covid, agile organization, and the ability to respond to the situation promptly. Big investments right before the pandemic gave them the means to execute these changes. 
From a digital marketing standpoint, we see their ecommerce strategy as a prompt reaction to trends based on data analysis, combined with interactive ways of marketing and product innovation, supported by localized customer service. By 2025, Gym Beam plans to secure leadership positions in the CEE and Balkan markets, complete the automatization process in distribution, build a development centre for their own branded products, enter DACH countries, and be the first Slovak company to enter the Frankfurt Stock Exchange.
BERLIN BRANDS GROUP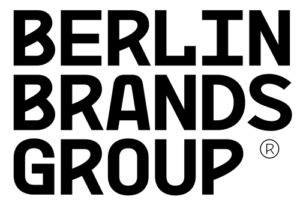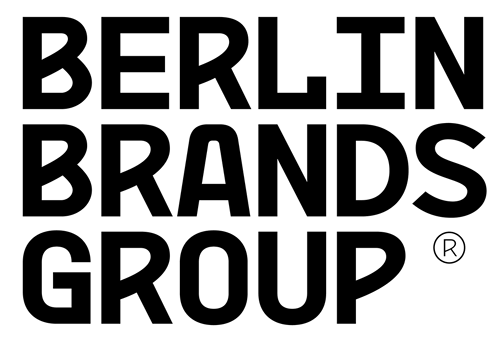 2021 revenue: 80,900,000 EUR

2020 revenue (CEE):

57,300,000 EUR

2019 revenue (CEE):

35,700,000 EUR

21/20 growth 41%, 20/19 growth 61%

Number of countries: 9
What now contains 40 webshops in 26 countries started as a small website with DJ equipment. Peter Both and Dominik Brichta still make sure they keep selling quality, high-design products at affordable prices, as this is definitely their standout factor in the market and a reason they grew from a duo to over 1,000 people from Los Angeles to China. In Bratislava alone, the group employs around 250 people. After being merged with German partners, they developed and stabilized a portfolio of 14 in-house brands with more than 2,500 products. Their 2020 turnover was 57 million EUR with a 61% YoY growth. 
Their expansion stands on several legs. Apart from the product portfolio, it's the tech behind BBG, namely their own algorithm of selecting top products and then using an omnichannel strategy to place them. No wonder BBG is one of the biggest sellers on Amazon. They close 2021 over 1 billion US dollars stronger, an amount they raised in three rounds in the form of debt, not equity. 
For us at Growww Digital, BBG is a great example of thinking through things and creating at scale. Expanding to multiple countries with them has been a priceless experience, managing 7 markets all at once even more so –⁠ you do need a systematic approach to be able to do that. Together with Rohlik Group, we see them as unicorns. 
DONOCI


2021 revenue: 68,183,000 EUR

2020 revenue:

50,400,000 EUR

2019 revenue:

26,100,000 EUR

21/20 Growth 35%, 20/19 Growth 93%

Number of countries: 10
The oldest of the bunch, Donoci has been on the market for 26 years. Over time, they've expanded from the Czech Republic into Slovakia, Germany, Austria, Hungary, Poland, Romania, France, Spain, and Italy, serving customers in 24 countries in total. In the last year alone, they grew by 93%. In 2021, their estimated revenue is as high as 69 million EUR.
For us, they really are a brand that understood the power of localization during expansion. Starting with their name –⁠ Donoci works internationally (although it has a meaning in Czech: "till late night"). Their localized brands change based on the native languages: Svět Svítidel for the Czech Republic, Luminam for Romania, and so on. As their export partner in multiple CEE countries, we see how Growww Digital and Donoci are a good fit because of their result-driven mindset as well as high-level expertise on both sides. "Donoci knows where they're going, what they want, and how to achieve it. We are proud to have been executing their export strategy in multiple countries over the past 4 years," Growww Digital's co-founder Laszló Szábó explains.
GRIZLY


2021 revenue: 16,629,000 EUR

2020 revenue: 11,111,000 EUR

2019 revenue: 6,340,000 EUR

21/20 Growth 50%, 20/19 Growth 75%

Number of countries: 4
Founded in 2014 by Dominik Píchal, this nut and health food online store seems to be slowly but surely cracking the ecommerce success code. While in 2015, they shipped one order per week, it was 600 in 2016 and double the amount by 2017. Before the pandemic, they were managing 2,400 orders weekly and in 2020 sold over 1.5 tons of nuts. Since 2016, Grizly has been selling their own branded products, too. Their 2020 turnover was 11.1 million EUR, with a 75% YoY growth. In 2021, they expanded to Poland (after Czechia, Slovakia, and Hungary), added their 100th employee, and won a Quality Award in the Czech Webshop Awards (Shop Roku 2020). 
Since 2015, eRockets own 15% of Grizly, driving their further expansion based on quality customer experience, expedition, and shipping. 
FOOTSHOP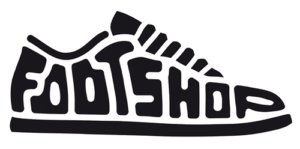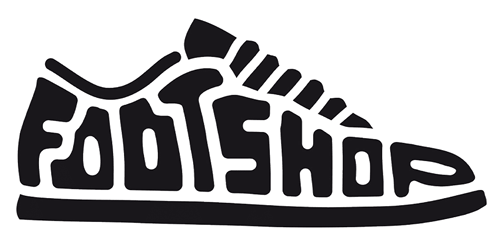 2020 revenue: 33,464,973 EUR

2019 revenue: ​​29,921,663 EUR

20/19 Growth 12%

Number of countries: 4
Founded in 2011 by Peter Hajduček and Marcel Vargaeštók, this streetwear and skate shoe shop has been one to watch for quite some time. They started as a pure online shop and added offline along the way. Nowadays, they have brick and mortar stores in Prague, Bratislava, Budapest, and Bucharest. 
Between 2017 and 2019, they doubled their turnover, which resulted in 2020 figures at more than 33 million EUR. In 2021, they acquired their rivals, Queens, and merged with Flex Dog (a curated sneaker catalogue). When it comes to export, they understood the potential that lies eastward – their expansion is very much focused on the Balkans. Present in Romania from 2019, they want to tackle Croatia, Ukraine, and more. Apart from building brick and mortar stores, their export strategy benefits from the business model itself – Footshop is pretty much built on being an exclusive partner for limited Adidas, Nike, and Vans collections. 
Community-building, social media presence, and events: these all add to the mix. By 2023, they want to be fully localized in 10 EU markets and become a marketplace connecting the sneaker-buying community with all relevant sneaker sellers in Europe.
4HOME


2021 revenue: 45,479,668 EUR

2020 revenue: 34,741,413 EUR

2019 revenue: ​​21,437,031 EUR

21/20 Growth 31%, 20/19 Growth 62%

Number of countries: 6
Operating since 2004, 4HOME is now present in the Czech Republic, Slovakia, Poland, Hungary, Romania, and Ukraine. What started as a catalogue seller is now a company many look upon and learn from. "We´re always entering new markets when we feel ready," CMO Jan Skalický says. They build their success on knowing local customs and having the bandwidth to start something new. "Our speed and strategy depend on what's happening in ongoing markets, which are perhaps more important than opening in a new one. The final decision to tackle a new country stems from being profitable, overall. When it comes to expansion itself, we´re humble and focused on performance marketing," Skalický adds. 
Overpreparation in understanding local customs is paying off, and 4HOME has gone a long way from their first Polish expansion. "We estimate 2021's turnover to be more than 45 million EUR, which represents a year-on-year growth of around 30%." If you want to thrive as an exporter, you have to "be careful with translations, focus on local customs, get inspired by local, successful competitors, and on the other hand add your uniqueness, the thing that was created and has succeeded in your home market," according to Skalický. 
Their 2021 goal? "Above all, creating and setting up a new logistics center, process optimization, growth above the market level, greater focus on brand marketing, expansion of the product portfolio…and maybe entering our seventh market," Skalický discloses.
Ho To Expand? Download Your Free CEE Expansion Guide!
75 pages packed with all you need to know as an ecommerce business before you expand to Czechia, Slovakia, Hungary, Romania, Croatia and Slovenia.
BIBLOO / DIGITAL PEOPLE


Acquired by investment group Natland in 2021, Zoot, Different, Urban Store, and Bibloo now form Digital People. This fusion should bring simplification in terms of accounting, storing, IT, better customer experience with online fashion shopping, along with pick up/try out places. Bibloo's expansion success was hugely built on a great shopping experience, including in-house shot videos (rather than photos) of clothing items to make it easier for customers to pick the right item and size, as well as efficient logistics and reverse logistics.
RETRO JEANS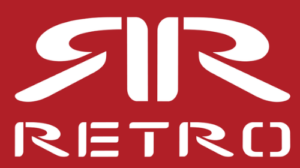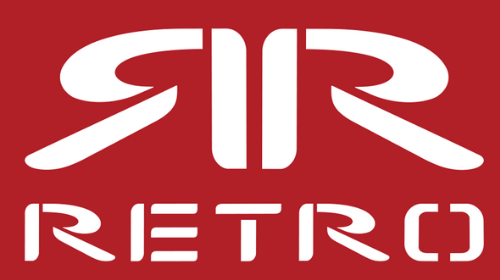 2020 revenue: 9,482,608 EUR

2019 revenue: 12,921,481 EUR

20/19 Growth -27% 

Number of countries:

7 
A retail apparel company with a significant export presence across 7 CEE countries, Retro Jeans now ranks among bigger companies with up to 500 employees. Right upon its incorporation in 2001, founder Zoltan Csoknyay envisioned creating a denim lifestyle brand. "The brand's original source of inspiration derived from the founders fascination with American vintage style, fused with European take on wearing denim," Retro Jeans site says. Their goal has been to be a leading denim lifestyle brand that offers high quality casual products at affordable prices, and with an online store offering a wide range of clothing, shoes and accessories, as well as retail shops, they might be well on the way! 
OVEČKÁRNA


2021 revenue: 7,505,000 EUR

2020 revenue: 3,830,000 EUR

2019 revenue: ​​1,386,000 EUR

21/20 Growth 96%, 20/19 Growth 176%

Number of countries: 10
Celebrating their 20th year in business, Ovečkárna was founded by Martin Bernátek as a family business. In the past couple of years especially, they've been continually growing in both turnover and team. In the last year alone, the company jumped from 25 to 40 employees and expects to finish the year with an 8 million EUR turnover. 
They currently operate in Czechia, Slovakia, Hungary, and Romania. "Our approach towards expansion has refined over the last couple of years. We jumped into Hungary and Romania because it was trending, not necessarily because we were ready. Proper localization was our biggest lesson learnt. At one point, the Czech word for wool, 'vlna', was translated as 'wave'," Bernátek shares candidly.
"As a result, we've become much more tactical in long-term strategy. Expansion on our terms means not only launching a localized webshop, but also educating the market about sheep wool and its advantages. Sheep wool has been historically used all across Europe, from the Alps to Turkey, Slovakia, the UK, and even Scandinavia, and we'd like to build on that tradition. Communicating its use and benefits in the 20th century is a strategy that helped us grow significantly in our home market, and we intend to replicate it in countries we are currently in, as well as new ones we're planning to expand to." As for their plans, Germany is already pinpointed for 2022. "It's a key market, a huge mirror that's going to help us grow." 
Following up on a big investment round earlier in 2021, they're ready to level up. A new, global brand is cooking. "I wish I could tell you the name; we don't know it ourselves," says the founder. "Ovečkárna has a unique product in a growing market, as well as their own brand Vlnka, which makes them an ideal candidate for expansion. Today's customers demand high-quality, natural products that are ethically, locally, and sustainably made," says David Hort, the Investment Manager at Hartenberg Capital. 
Curious about their insider tips for future big exporters? "I'd actually challenge the thought that export is always a good idea. I'm not saying don't expand, but make sure it is the right time for you. Taking the time to do the Czech market right, we outgrew our export performance."
INSPIO


2021 revenue: 3,200,000 EUR

2020 revenue: 1,865,675 EUR

2019 revenue: ​​542,416 EUR

21/20 Growth 72%, 20/19 Growth 244%

Number of countries: 4
This Slovak family company started in 2005 as ARTšablóny. Rebranding to Inspio only happened in 2018, with expansion starting in 2019. Their first market was Hungary (rather than Czechia, which is interesting), followed by Czechia, Germany, Romania, and Austria. In 2021, Inspio decided to tackle 5 countries all at once: France, Italy, the Netherlands, Spain, and Belgium, ending the year with a 3.2 million EUR turnover and an estimated 43% YoY growth.
Their last expansion was very well strategically prepared and handled from a digital marketing standpoint, focusing on full localization as well as narrowing down product portfolio items and testing the potential in the countries they chose as a good fit.
"Planning ahead and then iterating is key. You don't want to simply open in a new country by setting a 1,000 EUR/day campaign. Your website has to fully work in that new country, even if it means you'll turn off all products and start with three," CEO Slavomíra Kollárová shares. They learned a lot of lessons with SEO indexing, URL localizations, automating transaction emails, SMS, and building an in-house customer care team. Their go-to approach for expansion? "We set everything we do for great growth. And we do not exaggerate with perfection. The e-shop has to earn money; it doesn't need to be perfect. There will be plenty of time to improve it after the expansion," Kollárová believes. 
Their lesson learnt when it comes to expansion, according to Kollárová, is finding reliable partners. "At the beginning, you have to outline in detail every service that you order for the expansion, and check it before the payment for the service. Many people only pretend to be experts. The reality is oftimes completely different."
Their 2022 plans? "In 2021, we completed all webshops and have set out all rules and processes for people, so it's finally time for marketing and brand stabilization in all markets. I am really looking forward to 2022: it will be a year full of creativity and new things," CEO Kollárová sums up. 
FACTCOOL


2020 revenue: 52,077,636 EUR

2019 revenue: 29,745,299 EUR

20/19 Growth 75%

Number of countries: 27
Building their success in local customer support and fast logistics, this Slovak fashion store is now providing service in 27 European countries. The company was established in 2015 (but it's basis goes back to 2010), and in 2020, their total turnover amounted to 52 million EUR. In 2022, CEO Petr Král plans to reach the 100 million EUR mark.
EYERIM


2020 revenue: 6,189,420 EUR

2019 revenue: 6,654,849 EUR

20/19 Growth -7%

Number of countries: 15
What started as a sunglasses store is now considered the fastest growing online optician in CEE. Founders Martin Zahuranec and Andrea Zahurancova got investment early on, and with adding dioptric glasses in 2020, they managed to grow into having a 6.2 million EUR turnover, and they now serve customers in 15 countries. 
"Shopping for glasses online is still a bit unusual, but Eyerim bets on a personal approach to customers and technologies," Zahuranec explains. In 2017, they introduced virtual mirror features, and in 2020, they secured another 1.7 million EUR investment to prepare more functions. Some of the next steps are supposed to be eye exams via the internet, and with leaps in telemedicine, Eyerim just needs to be prepared to employ the newest technologies. A lean approach to business also serves them well, both on the domestic market and during expansion: Eyerim keeps a small team, relies on external logistics partners, and tries to keep the end price for customers as accessible as possible.
SHOPBUILDER / BIOTECH USA


2021 revenue: 155,993,432 EUR

2020 revenue: 96,465,022 EUR

2019 revenue: 65,018,498 EUR

21/20 Growth 62%, 20/19 Growth 48%

Number of countries: 8
One of the largest manufacturers of sports nutrition in Europe understood the power of ecommerce and digital marketing. The company started in 1993 as a family business. "It was a small family business distributing gym equipment in Hungary, but after a while, he realized there are greater opportunities in sport-related food supplements," CEO Bálint Lévai, son of the founder, recalls. Over the past 20 years, the business has grown into a massive company with 3,000 partners in 80 countries, and official webshops fully localized in 8. 
They now employ a total of 1,800 people in their stores, in their Óbuda headquarters, and in production and logistics centers in Sada and Dunakeszi. Their annual turnover exceeded 80 million EUR in 2019 and in 2020 was as high as 96 million EUR.  In 2020, they were chosen as one of the TOP125 lovable jobs, winning the Superbrands and Office of the Year awards. Their expansion is fuelled by marketing, from professional athletes as influencer partners and ambassadors, to TV campaigns. 
We at Growww Digital like to see a player with this much acquisition stamina. In the past few years alone, Biotech acquired their Hungarian competitor, Scitec Nutrition, as well as the online store Shopbuilder. They're also targeting Western Europe via Amazon. All in all, a perfect example of a progressive manufacturer scaling both horizontally and vertically. 
SZALLAS GROUP


2021 TTV (total transaction value): 149,000,000 EUR

2020 TTV (total transaction value): 117,000,000 EUR

2019 TTV (total transaction value): 142,000,000 EUR

21/20 Growth 27%, 20/19 Growth -18%

Number of countries: 8
Note: The above figures are NOT revenue figures, but Gross Booking Value figures or Total Transaction Value figures. It represents similar figure as the total revenue for an ecommerce company, but in the case of an online travel agency (OTA) in some types of reservations the total transaction value is going through the company as a revenue, but in other types of reservations the company only has the commission as a revenue, as the guest pays directly to the accommodation provider.
The biggest online booking platform in CEE, the Szallas Group was founded in 2007 in Hungary. The majority shareholder of the group is OTP Bank and its venture fund Portfolion. Available in 8 languages and with offices in Budapest, Miskolc, Cluj-Napoca, Liberec, and Warsaw, the Szallas Group won Deloitte Technology's Fast 50's awards in 2014 (1st) and 2015 (3rd) and Deloitte's Impact Star award in 2021. As one of the most rapidly growing companies in CEE, they established themselves firmly in Polish and Romanian markets by acquiring local partners. Another significant achievement was the recent acquisition of Hotel.cz, one the best-known online travel companies on the Czech market. 
Szallas is closing 2021 with a Gross Booking value of over 150 million EUR and a 31% YoY growth. A secret to their success, according to the CEO Jozsef Szigetvari, is having local expertise. "Without a local team, you don't stand a chance. We as a regional team use the know-how from the other countries to maximize our revenues and also integrate where it is beneficial to the business, but we keep local focus in marketing, product development, and customer service." He further laid out a four principle formula for success in export for us: 
Do your homework and know all your industry data from A-Z. 

Make a cool-headed, logical strategy with a reasonable model behind all the steps. 

Put all your passion and energy to boost your team, partners, and customers. 

Manage your team by the principle: "Be rock-hard on the problems and silk-soft on the people".
Their 2022 plan? Exploit the potential in post-COVID travel growth to achieve more than 20% YoY growth in 2022.
MUZIKER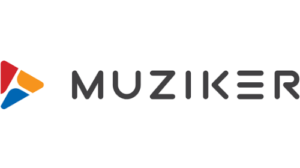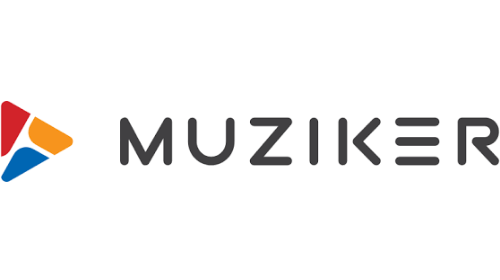 2021 revenue: 78,800,000 EUR

2020 revenue: 59,500,000 EUR

2019 revenue: 46,300,000 EUR

21/20 Growth 32%, 20/19 Growth 29%

Number of countries: 30
With a simple vision to turn dreams into hobbies, Muziker has become one of the largest stores selling musical instruments, golf equipment, and other lifestyle and hobby products in Central and Eastern Europe. "Guitars, basses, keyboards, bikes, scooters, skateboards or boats, golf bags, and trolleys. You can choose from more than 70,000 products from more than 850 premium global brands," their website says, now localized into over 15 languages and active in 30 countries. Apart from that, Muziker has built a dozen brick-and-mortar stores across Czechia and Slovakia. 
Interestingly, their story goes as far back as 1995, when a small Slovak company called Planet Music opened its first musical instrument shop in the center of Bratislava, and it wasn't until 2018 that they branched out into golf, sailing, yachting, and art equipment, as well as bikes, skis and other technological gadgets.
KULINA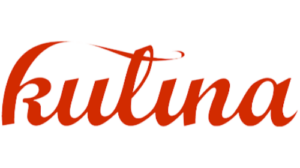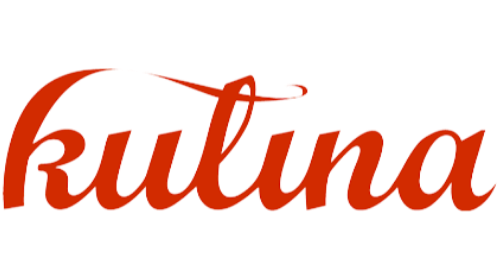 A premium brand for everything cooking, baking, and dining, Kulina has grown from Czech company into a CEE success story spread across 5 markets. Founded in 2009, they've become a household name but also got into troubles right before the pandemic. With the new owner focused on a product portfolio combining design and quality for geeky chefs and home cooks, they turned things around and now offer over 10,000 home design products from more than 100 brands.
PLAYERSROOM.HU / SZINGA SPORT LTD. 


2021 revenue: 44,334,975 EUR

2020 revenue: 33,635,041 EUR

2019 revenue: 46,705,889 EUR

21/20 Growth 32%, 20/19 Growth -28%

Number of countries: 6
Founded in 1989, the first major step in this shoewear company's history was signing an exclusive contract with Fila in 1994. Fila soon became one of the leading brands in Hungary. From 2005, the Fila stores were transformed into Playersroom stores, and by 2019, there were more than 90 Playersroom stores all over Hungary. In 2020, their turnover was 33.6 million EUR. 
Szinga Sport Kft, owner of the Playersroom, Dorko, and Sportfactory store network, has grown into one of the largest sports and fashion clothing companies in Hungary over the past 30 years, and is playing an increasingly important role internationally. Their export strategy relies on offering the best products from the most sought-after fashion and sports brands, as well as availability both online and offline.
HEAVY TOOLS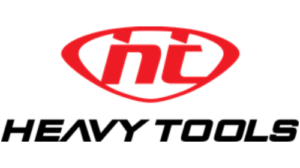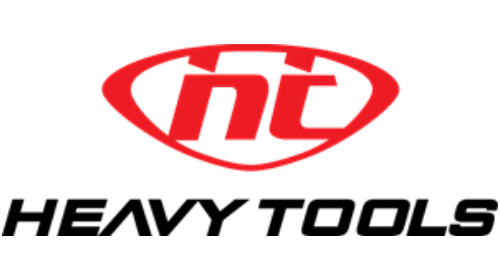 2021 revenue: 22,1349,518 EUR

2020 revenue: 16,447,359 EUR

2019 revenue: 14,713,966 EUR

21/20 Growth 36%, 20/19 Growth 12% 

Number of countries: 7
Founded as early as 1997, Heavy Tools is one of the fastest growing Hungarian mass market fashion brands, with distributors in Czechia, Greece, and Romania as well as their own retail stores in Hungary and in Slovakia.
Ecommerce Exporters On The Rise:
ZONDO (SK)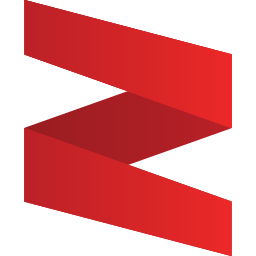 Zondo is a part of Novynabytok.sk, the largest online store with furniture and home furnishings in Slovakia. Founded in 2009 out of a dorm room in Bratislava by two university classmates, this furniture retail business has grown to a company with more than 60 employees, operating 8 ecommerce stores in 5 markets with its own warehouse and in-house logistics courier.
In 2018, MOB Interier expanded into Hungary and Romania under the registered brand name Zondo. In 2020, the company expanded further to Croatia.
In Slovakia the company is present with novynabytok.sk, in the Czech Republic hezkynabytek.cz, and in new markets under the brand name Zondo: zondo.hu, zondo.ro, zondo.hr.
"What we do is essentially cargo ecommerce and with that you need to approach expansion carefully and slowly simply because shipping 250 kg sofas from Slovakia to the coast of the Black Sea is much more difficult than sending a small parcel to Australia and back," Explains Tomas Temer, who, together with David Kapusniak, are responsible for developing new markets. "The biggest obstacle to growing rapidly is finding a reliable logistics partner in any new market."
2022 is a year in which Zondo wants to focus on developing current export markets further, focusing on SEO activities, internal operations, which should give a good starting ground for further expansion in the upcoming years.
TONERPARTNER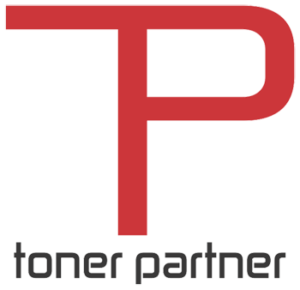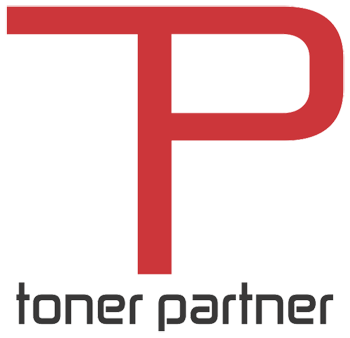 Revenue 2019: 4,649,017 EUR

Revenue 2020: 10,911,611 EUR

Revenue 2021: 13,264,431 EUR

21/20 Growth 22%, 20/19 Growth 135% 

Number of countries: 7
After gaining many years of experience in the toner business, the TonerPartner ecommerce store came to life in 2014 in Ostrava, Czechia. In the same year, the company came up with its own brand of alternative refills and a year later foreign expanison began.
Through Slovakia, the path led to Hungary (2018) and Poland (2019). In 2020, two more countries, Germany and Romania, were added to the "expansion portfolio", and a year later TonerPartner entered the Croatian market. Now the company handles more than 2,500 shipments a day and the number of packages is still growing.
Along with geographical expansion, TonerPartner expanded its product range as well. In 2019, printers, scanners, and 3D printers were added to the original and compatible cartridges. In 2020, a partial rebranding took place and the company mascot was introduced.
And expansion of the product range continued—with office supplies, office equipment, the category of hygiene, and refreshments for companies and other products in 2021. TonerPartner is no longer just a supplier of printer cartridges, but has become a reliable partner for every office or household.
FIXSERVIS.sk

Started 2013, this growing star saw an opportunity in tackling e-waste from used electronics and built a viable business model, offering accessible electronic parts, tools, and even second-hand electronics. 
FURBIFY (SK)

What started in 2007 as a service of PCs became a booming business with refurbished computers, a new concept on the European market. 
Jateknet.hu (HU)

This Hungarian family-run toy business founded in 2005 now serves more than 1 million customers all over Europe, with 110 employees and 250 million orders per year. In 2020 they grew a notable 135% YoY, ending the year with 22M EUR.
2021 revenue: 25,177,887 EUR

2020 revenue: 22,093,429 EUR

2019 revenue: 9,405,213 EUR

21/20 Growth 14%, 20/19 Growth 135%

Number of countries: 2
HOLOKOLO (SK)

 Founded in Slovakia three years ago, this bikerswear marketplace is now fully localized in 10 countries. The secret to their success? CEO Andera Podstrelencová considered it vital to create a unique product, and from then on, it's been about planning for great growth – and delivering. 
Alinda

(HU)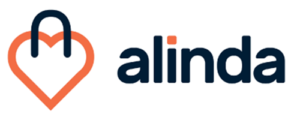 This regional homegoods online shop is another Hungarian export success story in the making. After expanding to Slovakia, Czech Republic, and Romania, there's more to come. 
2021 revenue: 10,827,685 EUR

2020 revenue: 11,692,720 EUR

2019 revenue: 7,802,195 EUR

21/20 Growth -7%, 20/19 Growth 50%

Number of countries: 4
eOptika.hu (HU)

A great customer experience and fast delivery of a huge portfolio is what Hungarian eOptika is betting on in export. In 2014, they won the internet merchant of the year award. 
2021 revenue: 5,747,126 EUR

2020 revenue: 5,292,830 EUR

2019 revenue: 3,857,570 EUR

21/20 Growth 9%, 20/19 Growth 37%

Number of countries: 5
Did we get them all? 
In case you think we have missed somebody who deserves a place among the top CEE exporters list, please let us know, and we will update the article.
We can help you grow (and make the list)!
Did you know that through localised digital marketing, we've been actively contributing to 14 of the success stories above? For those who would like to be amongst the biggest CEE players, contact us for help, or feel free to reach out to Laszló Szábó, co-founder and Head of Growth at Growww Digital, at szabo@growwwdigital.com or +36 30 537 7051.
Want to expand in the region? Download Your Free Ultimate CEE Ecommerce Export Guide!
75 pages packed with all you need to know as an ecommerce business before you expand to Czechia, Slovakia, Hungary, Romania, Croatia and Slovenia.